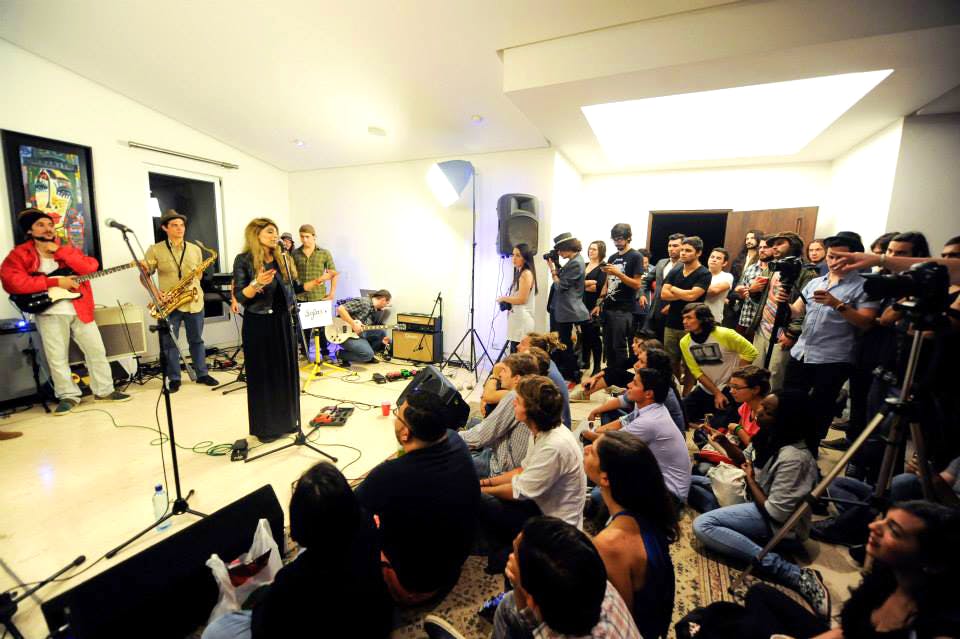 Want To Watch Or Host A Secret Concert? Head To Sofar
Shortcut
Sofar Sounds is a community of music-lovers that hosts secret gigs in unique locations all over the city. {someone's rooftop, basement, living room, you name it.}
Music. Uninterrupted
Sofar Sounds began in a tiny apartment in London, and now holds events in 262 cities all over the world. In India, they're now in Mumbai, Bangalore and Ahmedabad. The concept is to create a space where music always comes first, and people sit, listen and never talk through the set.
What's The Secret?
The location of the venue is a secret to all and is only revealed a little while before the event to those who have been selected to attend it. Plus, the curated line-up is undisclosed as well. Sofar events are usually held in a person like yourself's living room, so expect an intimate affair of around 50 or so people, with none of the noise and distractions of a gig in a pub, and some brilliant raw music.
If you love music, trying new things, and aren't allergic to surprises, this is for you.
So We're Saying…
The applications for tickets to attend the next Sofar show have begun, so mark your calendars. Sofar Sounds opens applications for a ticket a few weeks before their event. They hand-pick and choose their guest list for each event, ensuring everyone gets a chance to attend one.
Duration: Approximately three hours
Contact: Listen to previous Sofar recordings around the world on their youtube channel here, and find out more here.
Follow them on Facebook.
LBBTip
You can also become a Sofar host and open your home up to music by applying here.
Comments