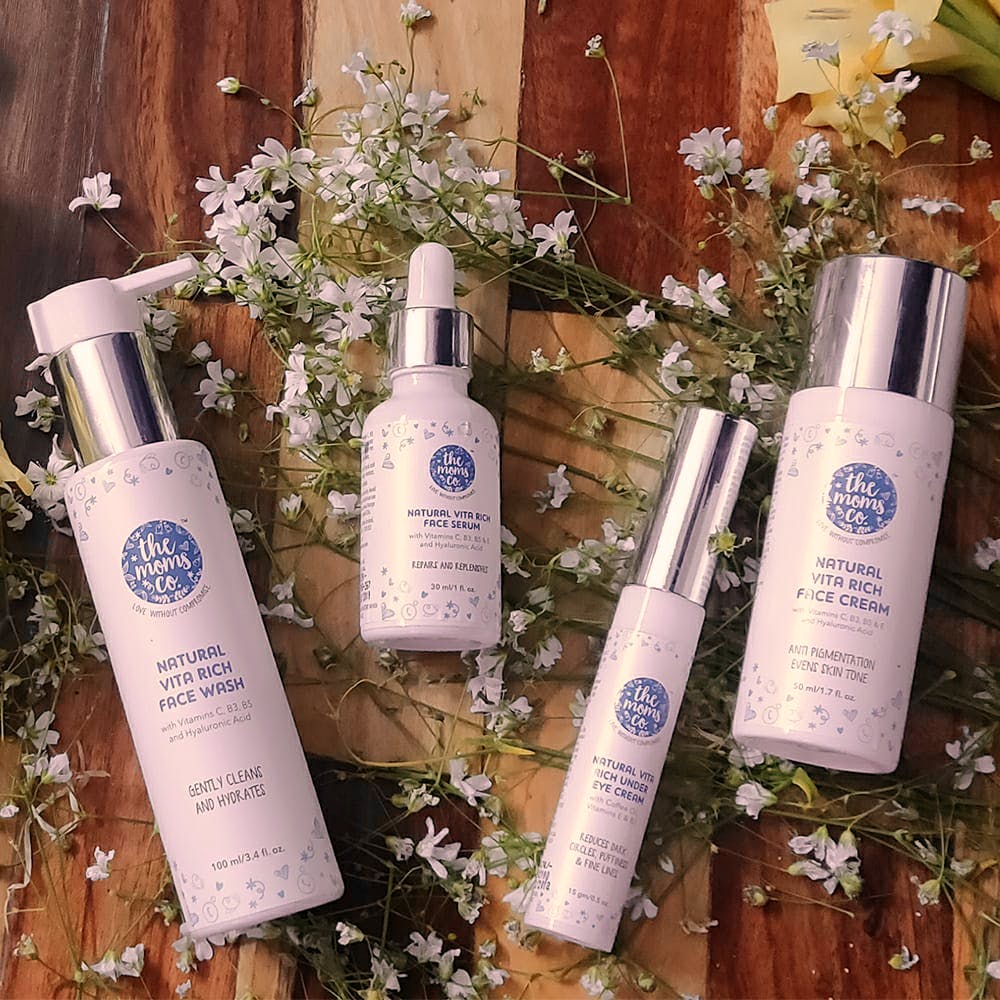 We're Crushing Hard On These Amazing Skincare Products By The Moms Co.
What Makes It Awesome
Find me a good skin care brand and chances are that you and I will be friends longtime. So when The Moms Co. came as a recommendation to me, I was obviously excited because I'd heard and read such wonderful things about the brand. Let me begin with a clarification - you don't have to be a mum to use the se products. Sure they have a wonderful range for babies, but they have an equally wonderful range for grown ups (with and without the babies). After having used their various products for a month, I've come to realise my hero products from the brand are their face wash, cream, eye and face serum aka the 'complete vita rich face care' range. For someone like me who's alway on-the-go and cannot boast of living a healthy life, this combo pack is a saviour. My skin is always exposed to heat, pollution and at times, make up, so this range has honestly come in super handy. The face wash is literally leaves your face bright and clean, and the moisturiser keeps it hydrated for long. The serums have helped reduce dark circles and puffiness under the eye, along with tightening my skin. Priced at INR 2,395, the combo pack comes in a cute denim bag and it fits perfectly in your purse, so no excuse to not carry it around.  I've been seeing a bunch of other products by them and their hair care range seems really fascinating. And after having researched enough about the brand (and used the products), I can say their products are all safe and toxin-free. Their special range for pregnancy and moms is undoubtedly well curated, what with an array of products under it that cater to every single issue during the nine months. I also really like the fact that everything is priced well.  Now the next time you've got to gift your expectant friend something awesome, be sure you check out The Moms Co. However, if you're in the mood to pamper yourself, this is the right place for you too. 
Ask Shalvi a question