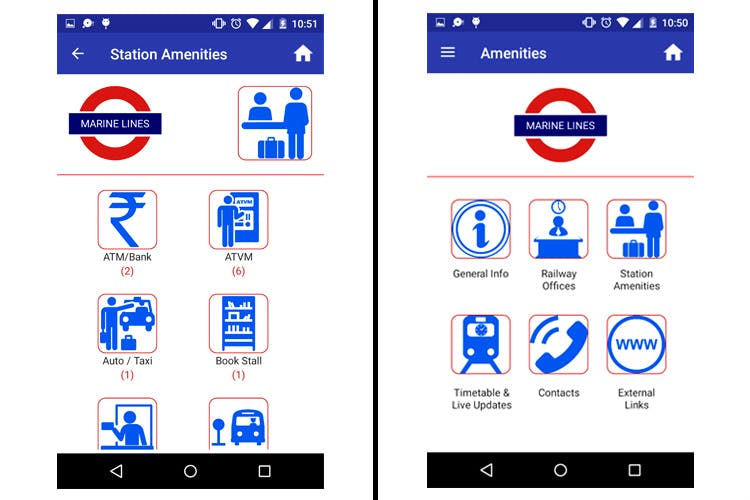 Keep It Handy: The Western Railway App Guides You To Ticket Counters, Washrooms, ATMS & More
Shortcut
Travel by the local every day? An incredibly resourceful and updated app, DISHA, makes life easier by pointing us to all our train and station needs.
In The Right Direction
Ever been lost when getting out at a railway station? Where's the ATM, and dammit, where's the washroom when you need it? DISHA, an app designed to navigate the 'lost everyday' railway commuter to all the facilities.
The easy-to-use app is divided according to all the stations on the western line, and from there on visually guides you to everything you need to know about the station: where the ticket master sits, where the closest ATMs are, where the ticketing counters are, toilets, water huts and food counters too.
Besides the amenities, it goes beyond that to direct us to the way to the walkover bridges, taxi stands, wheelchair-friendly passages, and more.
So, We're Saying...
Although the information is only available for Western line, we think it's very helpful. So the next time you're looking about the station which isn't your regular one, just whip out your phone and let the app guide you.
It is available on iOS and Android phones, and for us till now has worked without many glitches. Download it here for Android and here iOS here.
Comments