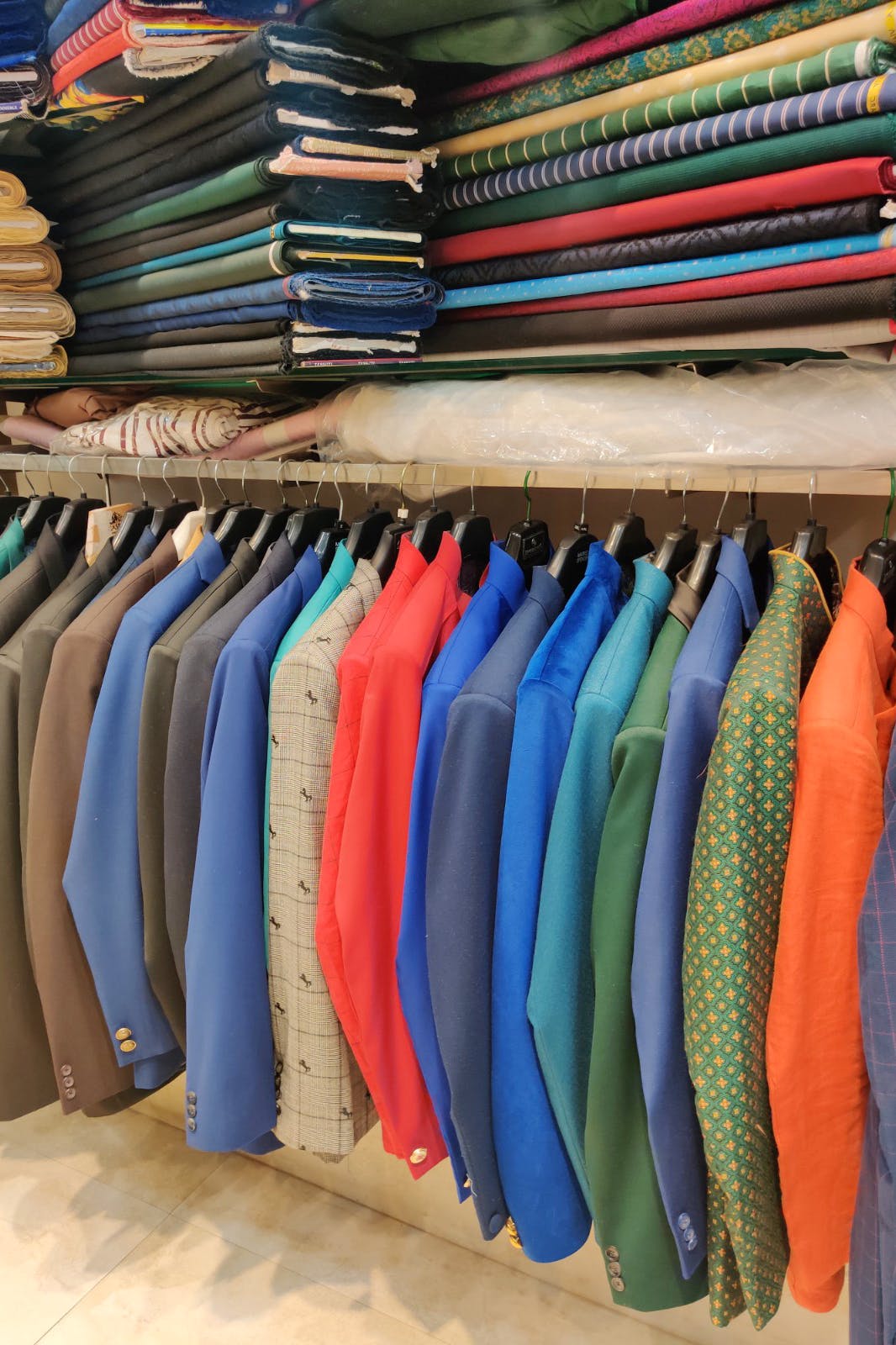 Workwear To Leisurewear: Our Guide To Stores In Dadar For Men
Dadar is expansive, and we've found that it also covers a lotta ground (heh) when it comes to shopping options for men. Here's a list of stores that covers many a specific set of (shopping) needs. Check them out.
The 500 Fashion Store
One could assume that with prices so competitive, a compromise on quality would be a given. Not in this case!
The 500 Fashion Store packs shelf after shelf with tons of options on crisp workwear, casual printed shirts and formal pants. While you can't expect oddball prints and sassy silhouettes here, we think this is a bookmark-worthy spot for guys who don't want to spend too much on formals, but still want bang for their buck. Ladies reading through this list - They've got kurtis, too!
Find this store opposite Plaza Cinema.
Heera
Heera's a multi-brand store that's got branded and export surplus goods. The formal and casual shirts will cost you INR 1,500 and up, while the t-shirts and polos will cost you INR 400 - INR 1,200.
The range of jeans begins at INR 1,199. What sets this store apart, though, is the fact that they have inclusive sizing options up till 5XL. The range for plus sizes costs INR 1000 and up. Find this store in the same premises as Star Mall.
Laxmi Kangan Corner
Don't be misled by this shop's name (and display), because they've got an exhaustive range of men's ethnic wear! The collection begins at INR 600, and goes up to approximately INR 2,000 - a comfortable spot for someone who wants something dressy, but not too dressy. They've got chinese collars, button down kurtas, and your basic loose, cottony ones, too.
Again, for the ladies - Pssst, they've got fashion jewellery too (INR 300 onwards), so if you're in no mood to shop for the guy(s) in your life, get yourself a few pairs of earrings from here, and call it a day!
Shri Sanskruti Ethnic Wear
Shri Sanskruti specialises in groomswear - so if you've got an OTT Big Fat Indian Wedding in the works, this store's worth a visit for sure. If you're going to be a guest at an OTT wedding anytime soon, it's still worth a visit, because there are tons of options here even for not-OTT outfits. The cotton kurtas start at INR 1000, and the safas and phetas start at INR 690.
The groomswear starts at INR 7,000 and up, and they've got a great catalogue you can sift through in the store. In case you're looking for cool printed blazers, those start at INR 7,000 too.
Artisza
This well-lit spick and span store houses countless fabrics you can fashion clothes out of. They've got an in-house tailor who can have your clothes ready in a couple of days, depending on how busy they are. The range for fabrics starts at INR 690, and we think this is a dependable spot for all your tailoring needs.
They've also got a small collection of cufflinks and ties... Go crazy!
Ask Shreshtha a question