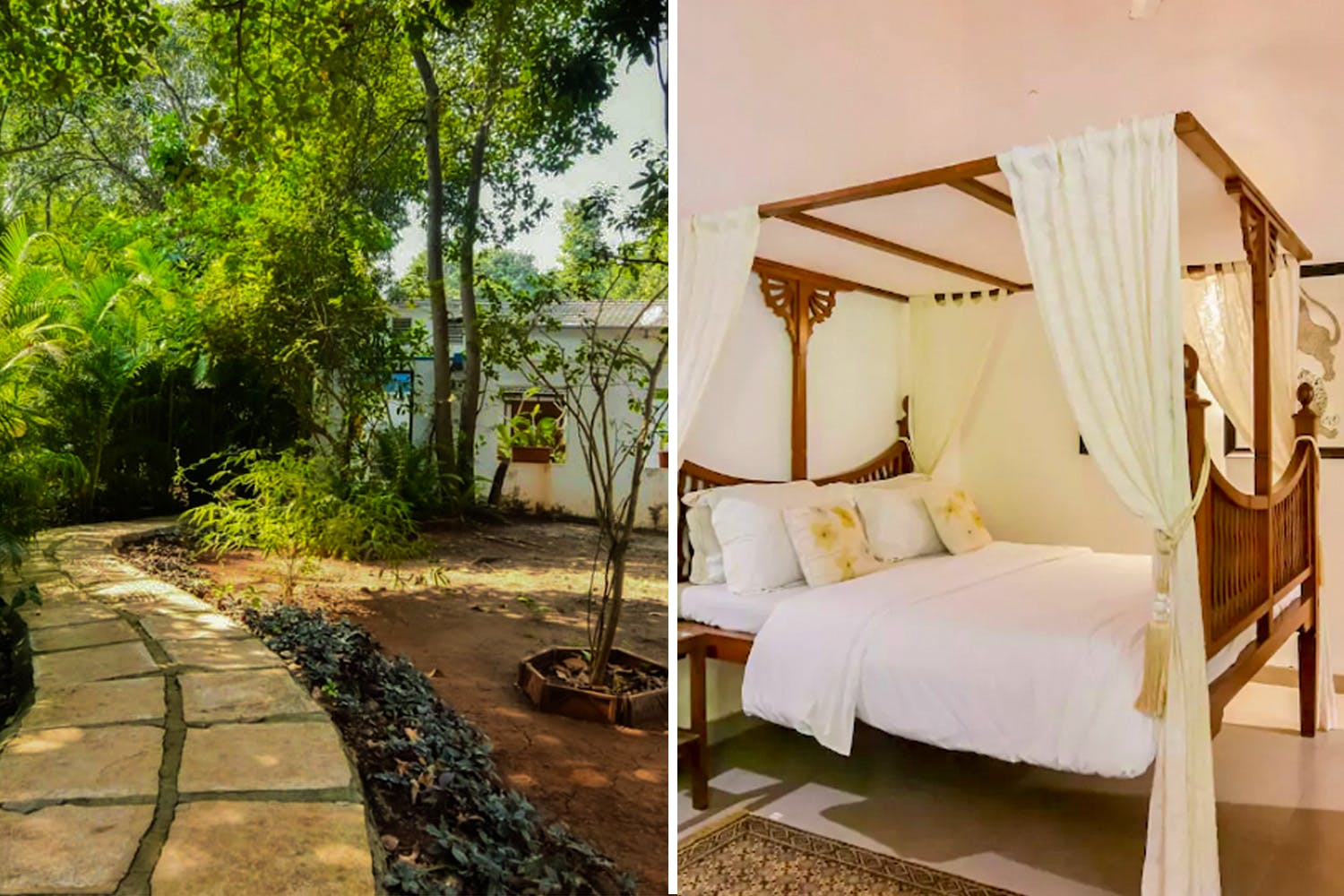 There's A White House In Maharashtra & We Know Exactly Where
What Is It?
When you think of Alibaug, you immediately conjure up images of the beach, the sea and the gorgeous view that has no end. Add to that a lovely stay that's full of soothing comfort, and you're home.
The White House, a villa close to Kihim beach, is located inside a mango farm and takes you back in time to the days when you'd go visit your grandparents during your summer break and be one with nature.
How Do I Get There?
Hire a car, pack up your belongings and take the road that leads to Panvel. From there, its 64 kilometres to Kashid beach. It will take you approximately four hours from Mumbai to reach there.
Since it's an Airbnb property, the exact location will only be provided to you once you've confirmed your booking.
What's Unique About It?
The two-bedroom beach house has verandas, a swimming pool with a patio and loungers, antique furnishings and high ceilings with spacious, modern bathrooms.
There's a café on the property that offers you meals, a secluded garden area where you can enjoy your meals and some wonderfully done up décor that makes you feel right at home.
The patio in front boasts of a gorgeous seating area that lets you take in the splendour of the place.
At the back of the villa, you'll find a snooker table and seats to play other games or just catch up on your favourite book.
So, We're Saying...
If you're on the lookout for a luxurious weekend getaway or just want to lap in some 'me' time and take it easy, this is where you should be.
The villa can accommodate up to four guests. Book your stay here.
More Information
The White House At Alibaug
Comments