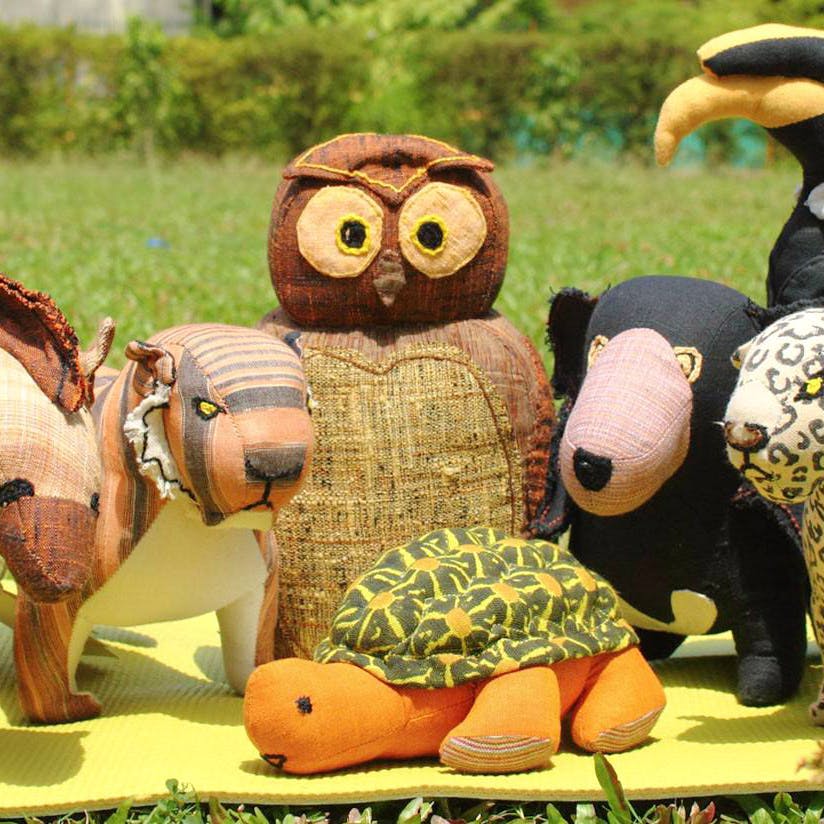 Memoirs From The Wild: Get Cute Wildlife Souvenirs And Collectibles From This Brand
Shortcut
Most of us have been to wildlife safaris and gotten ourselves some quirky souvenirs as a memory of the place. But for all of us who haven't, Pashoo Pakshee has got our back. It gets wildlife to your abode with its delicately designed collectibles and souvenirs from different parts of the country that celebrate the diverse flora and fauna of India, and here's why you must invest in it.
What Makes It Awesome
From Khadi soft toys, to wildlife t-shirts, scarves, bandanas, badges, brooches, key-chains and fridge magnets, Pashoo Pakshee has it all. What fascinated us the most (apart from the name, of course) are the collapsible earth bags made by the women living near Pench and Kanha national parks. They're for INR 280, which is a very decent pricing, considering the fact that it is purely handmade by women from remote areas. The keychains are for INR 180, and their fridge magnets start from INR 200 onward. If you're one of them who loves buying safari-themed tees, get them at INR 580.
The core aim of this interesting portal is to create awareness about the diversity in Indian flora and fauna. Tourists usually lay their hands on souvenirs depicting the tiger or the elephant. But Pashoo Pakshee is changing that notion one day at a time. You will find rhinos, pandas, and other exotic animals in their creations, which we think is pretty awesome.
So if you're an animal lover (even if you're not) we'd say you get these super cute and pocket-friendly collectibles and souvenirs to your home.
Pro-Tip
There's free shipping on orders above INR 5,000 (And while you're at it, don't forget to purchase their fridge magnets.)
Comments