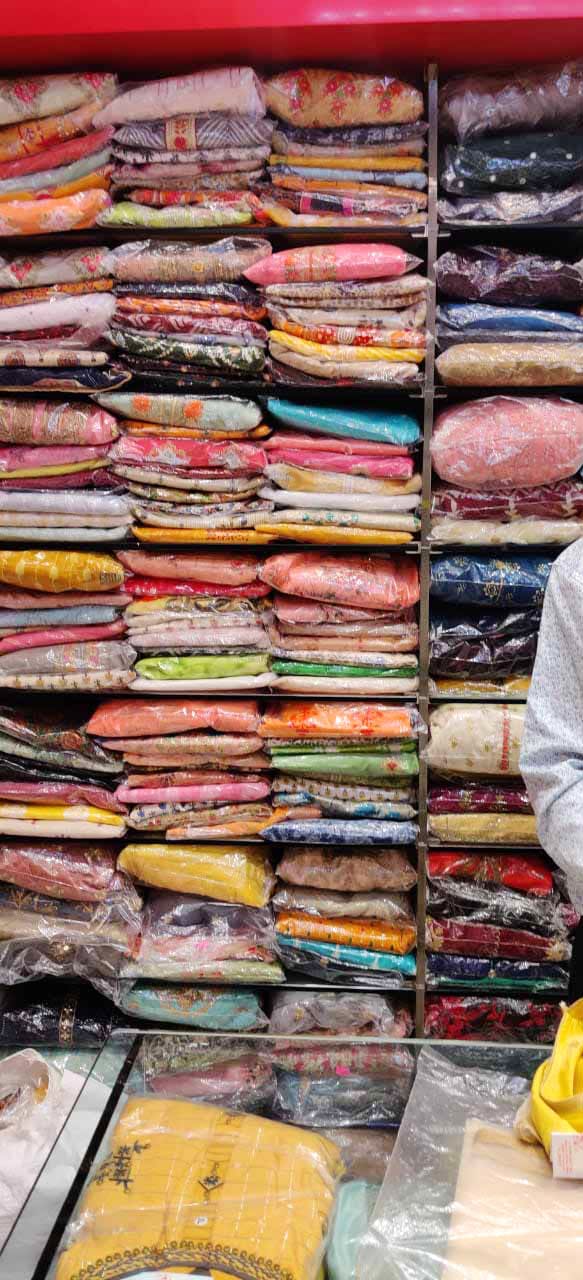 Girls, Bookmark These Stores In Ghatkopar To Solve All Your Wardrobe Woes
Mumbai's eastern suburb – Ghatkopar – is widely known for its Khao Gali, where you can find unlimited lip-smacking food items to satisfy your cravings. However, when we hit the Ghatkopar streets, we discovered an array of designer studios, tiny cost-effective boutiques and new shopping chains propped up - making it a perfect hub for your next shopping spree. So, next time you're in Ghatkopar, make sure to check these places out.
Bottoms And More
Looking for comfortable bottom wear so that you can finally get rid of those pair of denims? Head to this store for trendy yet cost-effective pants, palazzos and office wear pants. Just two minutes away from the Ghatkopar station, this little store is entirely dedicated to quirky and comfortable bottom wear. From monochrome to poppy colours and from striped to checkers – they have multiple colours and patterns available for you. The daily wear plain leggings come at just INR 300, while the comfy cotton palazzos come at INR 500.
Kiara Kreations
Well, they are newbies in Ghatkopar and is a perfect place to drop by if you're looking for unconventional and off beat Indian wear – both casual and traditional. Especially if you're not a fan of blinky and flashy Indian wear. What we loved in their collections? Their innovative and creative fusion of Indian and western styles. Jacket-styled anarkalis, kurtis with embroidered patches and badges and fine floral prints were some features in most of their collections. From designs to fabrics – they overlook their own production and manufacture. The prices of their plain kurtis start from INR 500, whereas the prices of the heavy ones start from INR 3,000.
Violet
Sometimes all one wants to do is to chill at home in comfy shorts and pyjamas. Tucked away in the lanes of Ghatkopar, Violet has some of the quirkiest and cutest shorts, pants and nighties. We spotted some cool Spongebob themed shorts in pastel shades which start at INR 300. Available in different prints, patterns and colours – their loose nighties are perfect for summers. So, if your summer plans are more inclined towards chilling at home, then head to this store to make your chill plans even better.
Reena Couture
A wedding coming up? This designer studio will take care of all your needs – colours and shades, fabrics and patterns, borders and stitching – everything. While they have a well-curated suit, lehengas and anarkalis you can choose from, they'll make you a customised piece from scratch. Loved what Alia Bhatt wore for her friend's wedding? Take a snap of the outfit, and they'll design it for you.
The prices of their collections start from INR 5,000 and go up to INR 15,000.
Lavie & More
One of the funkiest outlets we spotted in this suburb– from their hippie collection to loud coloured display. Leather themed jackets, blinky skirts and embroidered denim shorts – their collection will ensure you stand out in a party. What caught our attention are the trendy shorts and skirts. Our best pick? Denim shorts with pastel coloured flowers embroidered one side. While the shorts start at INR 900, the leather jackets start at INR 2,000.
Purnima
They have fabrics for everything – from suits to sarees and from lehengas to anarkalis. However, they do not stitch or have readymade pieces available. The store's popular for pure cotton fabrics which are everyone's favourites. And it's extremely cost-effective. The fabrics of an entire suit and a saree start at just INR 500.
Kalakruti
Kalakruti has a well-curated range of kurtis which are all perfect for all sorts of occasions and non-occasions - work, festivals, family gatherings, et al. We loved their wide range of dress materials (get stuff stitched!) and they offer a ton of options to choose from - rayon, cotton, chanderi, etc. Their range of salwar suits starts at INR 1500, and the kurtis will cost you INR 1000 and up.
Fashion Corner
We found this store right outside Ghatkopar Station, on the western side. They, too had a large range, but this one's amongst the stores with a more premium feel. The range for dress materials begins at INR 1,200, and and their range of ready-mades will cost you between INR 2,000 to INR 20,000.
Comments