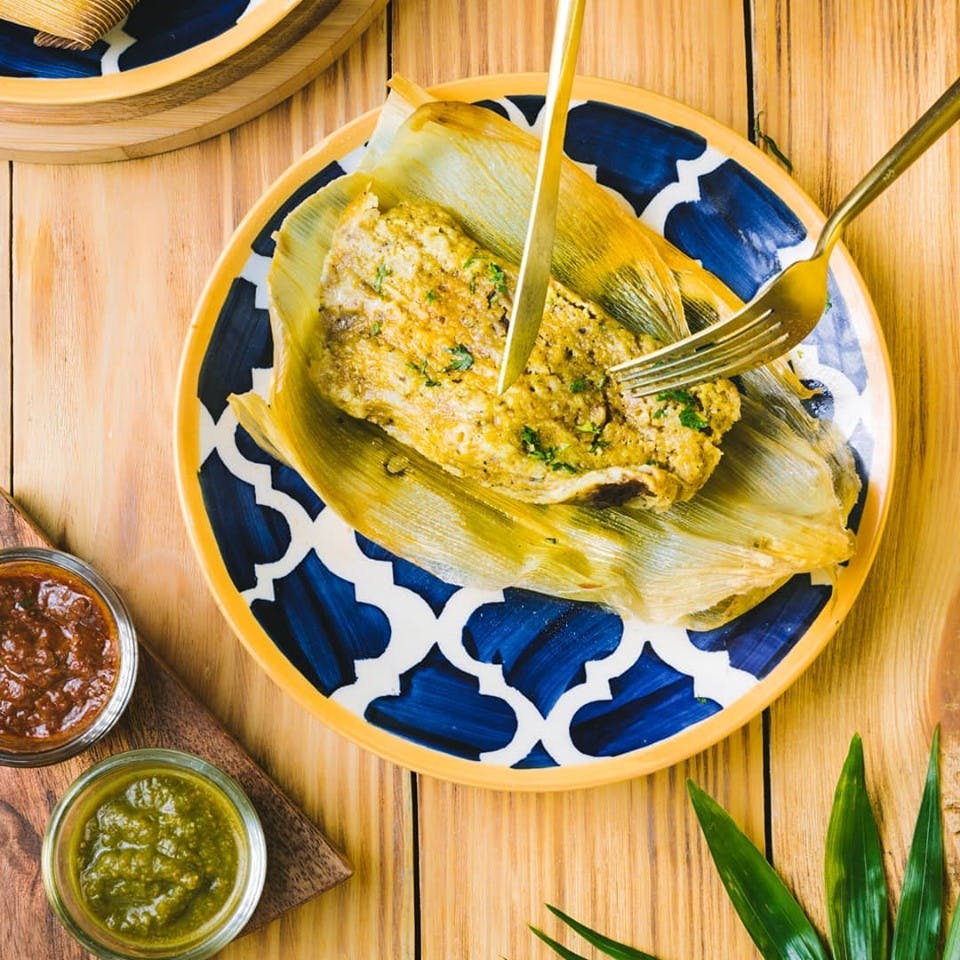 World On A Plate: Here's Where To Try Different Cuisines
Fancy enjoying an Ethiopian meal without leaving the country? Or how about an elaborate Turkish meal? Or if you're looking for something closer to home, how about some Bhutanese cuisine? Mumbai offers foodies a choice to choose a variety of cuisines, and these are some of our favourites.

The Darjeeling
For great Bhutanese cuisine, head to this hidden gem that serves some of the best thukpa that we have come across in the city. This cozy restaurant also serves some of the best pork momos in ginger chilli sauce, pork chilly, and the chicken phalay also comes highly recommended!

Maharsh - Ethiopian Cafe & Bites
In the mood for Ethiopian cuisine? Head over to Maharsh - Ethiopian Cafe & Bites, a tiny café that serves authentic preparations of a unique cuisine. Try their Fir-Fir, Yemser Wot, fasolia and tofu tibbs. We recommend opting for a thali, a full-fledged meal that will ensure you get a taste of everything that they have to offer. Don't leave without having their butter coffee with popcorn!

Heng Bok
For authentic Korean food, you must visit this restaurant in Bandra, an establishment that promises to take you on a culinary adventure. They have a grill-it-yourself barbeque offered at the tables, and a menu that boasts of authentic Korean food like Samgyupsal Belgium pork belly, Kimchi Jjigae (rice soup), prawns BBQ and fried rice. They also serve Asian beers and drinks!

Thotrin Cafe
For a taste of the North East, a visit to this cafe in Santacruz comes highly recommended. This restaurant introduced Mumbai to Manipuri and Naga food, and is one of the few North Easter restaurants in Mumbai that serves authentic preparations from the land. It is run by a Naga family that has lived in Manipur, and has authentic, home-style meals being served to the guests. Salads, fish gravy, smoked aloo and naga dal are some of the dishes that you must try!

Turkey Central
For the adventurous diner looking to try a different cuisine, head to Turkey Central. This restaurant has a plush, beautiful style complete with cozy seating and decor elements drawn from Turkish culture. Forgo the cutlery here, and dig into their sharing small plates or falayer with your hands - try the labneh e za'atar or the chicken sarook roll. For mains, you can tuck into hearty kebabs, gills and veggie mains.
Latin Mess
Latin Mess in Bandra has a fun casual vibe and a menu that's inspired by Latin cuisine. There's arepas, empanadas, salads, and dips. We like the atmosphere here and the bright, colourful decor creates a fun ambiance to relax with friends. The restaurant is quite small, so get here early to grab a table. For a tiny slice of Brazil, sway on over.
Mahlzeit - Berlin Street Food
Mahlzeit - Berlin Street Food in Pali Hill serves up German classics in a compact space. The restaurant serves up classics like bratkartoffeln, bratwurst, currywurst, chicken schnitzel and more. For a taste of Germany, we suggest you drop by and check them out.

Comments