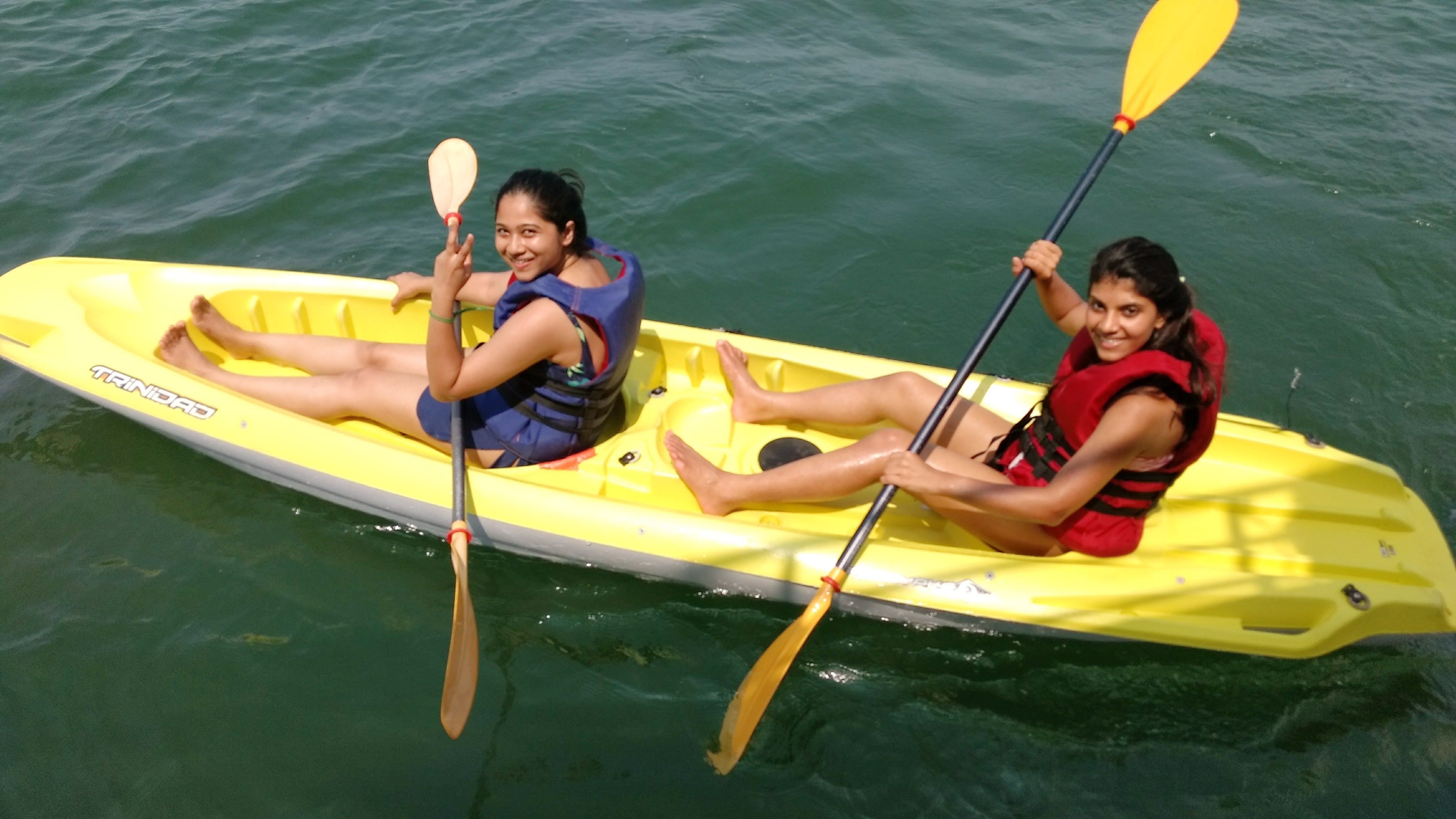 #LBBGoa: Don't Just Drink Beer Peeps! Enjoy Kayaking At Atlantis Watersports While You're In Calangute
What Makes It Awesome
My roommates and I went for a half-day yacht trip into Goan seas. We took a package that provided us with lunch food, three beers, kayaking, jumping into the sea, a little sight seeing, fishing and other such activities that a lot of people do not do when they're in Goa. Not all of Goa is about drinking and partying. This is the part of our trip that really made it memorable and different from the usual Goa trips. Kudos to Atlantis Watersports in Calangute.
What Could Be Better?
The water was not as clean as it should be in my perspective, but then again, that is not in their control and the toilet was small, avoid using it completely!
What's My Pro Tip?
Wear your swimming costumes under your clothes, and please do not try changing in the small toilets because it gets so suffocating.
Anything Else?
It's a super fun experience in addition to being safe. Do not compare it to similar catamarans outside India.
Comments