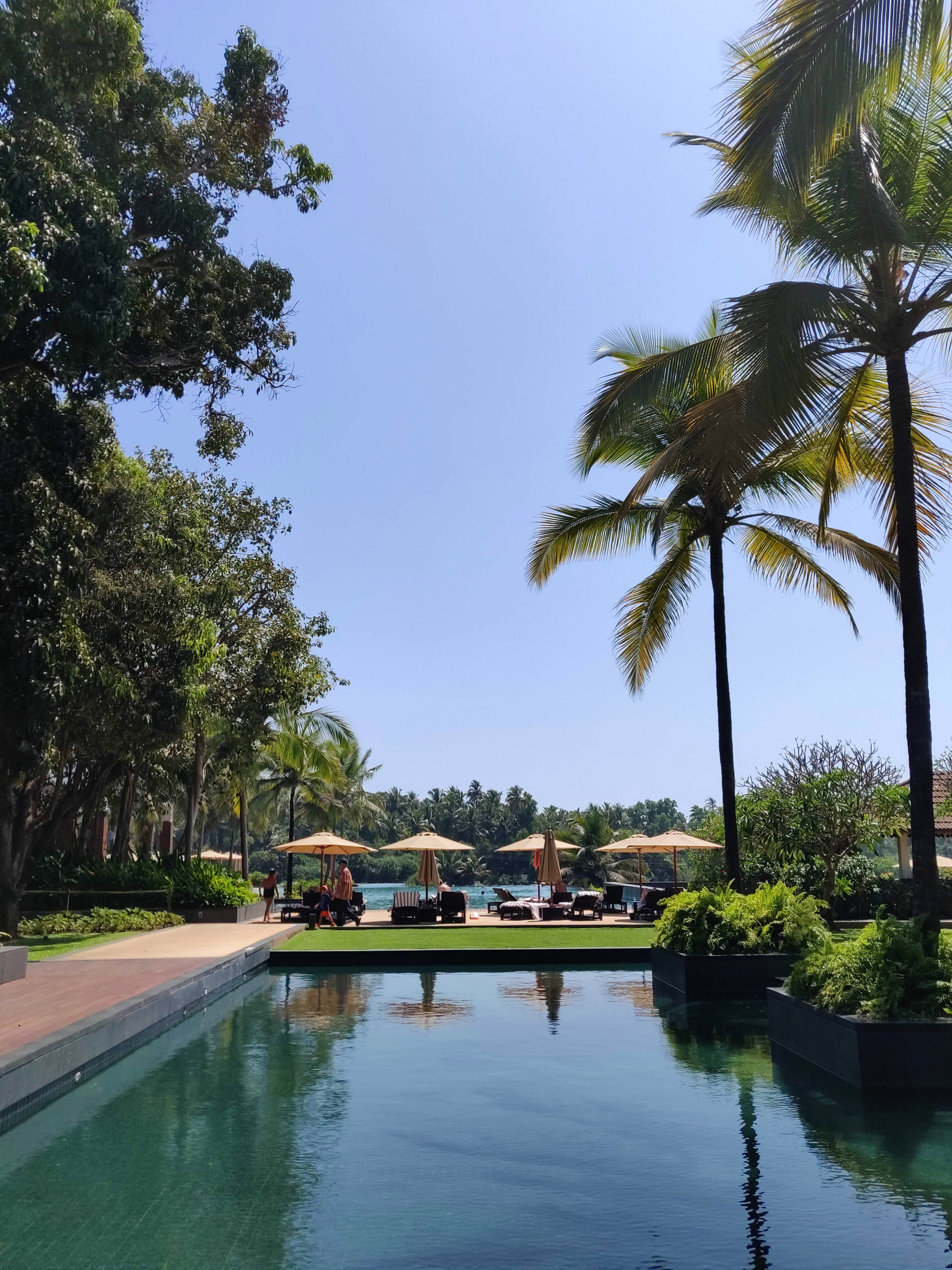 Bookmark This Majorda Resort For A Beachy Spacation
What Makes It Awesome
Alila Diwa Goa is the kind of hotel you can comfortably spend a couple of days in without really needing to wander outside. Tucked away in South Goa, which in general is full of more travelers than tourists, this beautiful property is a good place to head for a romantic beach weekend. The resort, replete with three lovely restaurants and a dedicated bar that comes alive at night, is the very essence of a staycation. However, for people who are forever beach hungry (read: me), Majorda beach is a ten minute walk (and two minute free hotel shuttle ride) away. The hotel itself is framed by paddy fields, which the infinity pool overlooks. The rooms are beachy without being tacky, and replete with the comforts of a good hotel (I particularly loved the tub, and the fabulous bathsalts they have to go with it). Each room will have a little balcony, and mine, luckily, overlooked the pool. The restaurants at Alila Diwa are great, and while I really liked my experiences at the Courtyard Bar (that opens in the evening and makes a mean Whiskey Sour), and Vivo (the all-day dining restaurant with a vast buffet at both meals), it was Spice Studio that stole my heart. They made the most wonderful Goan food (and I learnt some of the secrets as to the spices and herbs that go in by snagging a short masterclass with the chef). I would definitely go back for the Baby Lamb Xacuti and the GF Malvani Fish Curry. The one thing I would absolutely recommend is the spa. As a person who hates massages (why are randos touching my body WITH OIL?!), I actually really didn't feel the hour go by. Also, the set-up, with individual wooden rooms and plants and flowers, really makes you feel like you're on a vacay (live large, get the deep tissue). Overall, It's a nice place to get in a lazy, beachy staycation, with the beach a hop, skip and jump away, a lovely pool and nice food on the premises. Don't make hectic plans while you're here, in my humble opinion.
What Could Be Better
The buffet at the main restaurant, Vivo, could do with some nicer dessert options in the mix, but it wasn't bad at all.
Comments