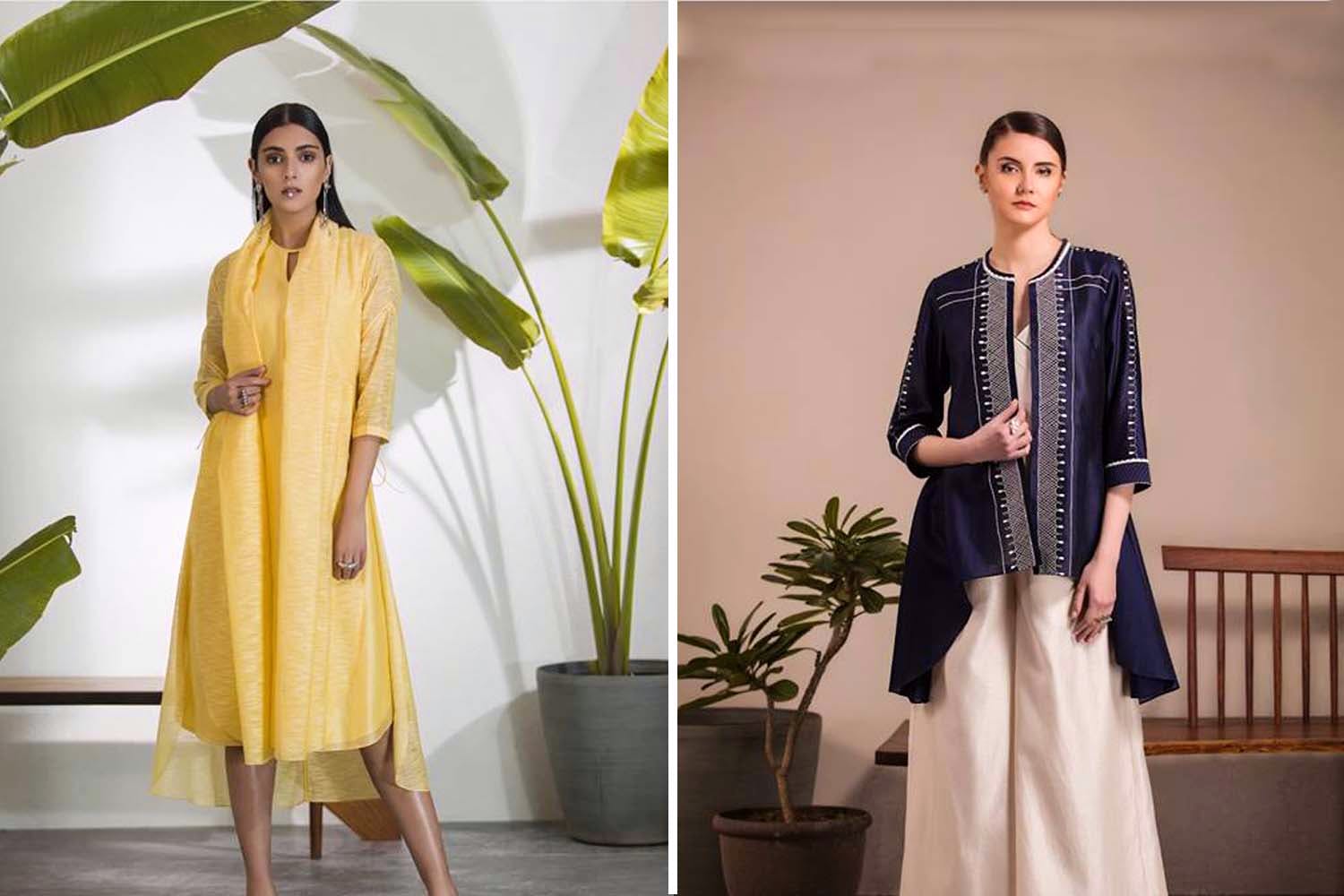 This Designer Duo Have Opened Their First Store In Goa Where You Can Buy AM To PM Outfits
What Is It?
Priyanka Chopra, Alia Bhatt, Sonam Kapoor, Kangana Ranaut are just some among the galaxy of stars that love and wear this brand regularly. The brainchild of husband-wife designer duo of Ankur Modi (AM) & Priyanka Modi (PM) led to the wonderful name, AMPM, but it is their designs that so seamlessly transition from AM To PM, making them stand out from the crowd. The best part, you can now shop for these gorgeous clothes in Goa itself.
What Did We Like?
All you fashion divas who have been making trips to their stores in Bombay or Delhi, no need to do that anymore. Just head to the elegantly laid out and newly opened AMPM store in the Taj Vivanta Hotel in Panjim, their first among hopefully many more in Goa. So, whether you are here on a holiday and forgot to pack that party number or here on work, or just living here & plain fed up of the same hippy-style dresses and prints available at every corner (like us), this is the store to head to for those designer threads.
Their classy and understated designs, are great for whether you are going out for a day brunch that just might transition in to a night out. Their designs are all about about comfort & style using fabrics that are made of beautiful woven materials. They enhance their designs with simple block prints or embroidery, but still keeping them contemporary & minimalistic in style. Interestingly, their designs are priced really well for all that they have on offer. Plus they make for great wear on hot summer days, cool nights and even during the rains that will be coming soon.
They even have great collection of accessories to perfect that look and save you all those flight tickets to other places for shopping. And if you are like us, then keep an eye out for the sales.
So, We're Saying...
If you are looking for understated, classic styles and designer wear without the extremely high prices, then head here to stock up on their dresses, blouses, tunics or whatever else that takes your fancy.
Comments