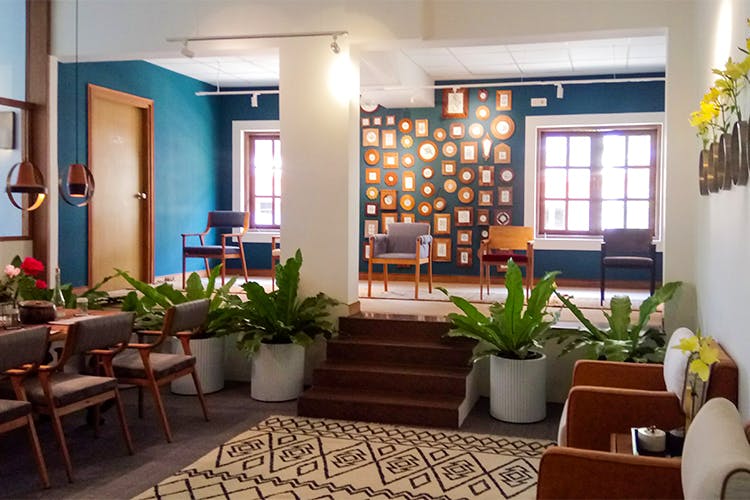 This Quirky Furniture Store In Goa Is The Answer To All Your Home Decor Needs
Shortcut
Quirky, cute and creative, this new collective store of furniture and furnishing design is the perfect place to shop at for all your home decor needs.
Tell Us More
Opened just a few days back, the 'And So' store in the FC Goa House at Porvorim is the brainchild of Anjali Mody. Her vision was to have space for up and coming designers to strut their stuff, and all whilst being priced at non-designer prices. So bar a very select few, no item here is priced above a lakh at the maximum, and nothing you see here will leave you unmoved. This spatial store also offers ready to take home designed spaces, so if you like a room's design, then just ask them to pack it all up for you including the artworks, lamps, furniture etc. For as low as INR 3,00,000, you could do up a whole room in your home without visiting multiple stores and that is definitely a steal. Of course, you could even pick and choose items, like the beautiful paper stools that are light and portable since they are foldable and starting at just INR 3999. Or the cute test tube vase set, which can be again displayed however you like since they are again, you guessed it flexible with prices starting at INR 6000.
Anything Else?
They plan to keep changing the designers they will curate and display at regular intervals, so that means they will always have something fresh to select from here. So if you are looking to shop for the hottest new designers and brands from across the country in Goa, then head here as they have The Loomshed, The Lohasmith, Josmo, Botl, Art & Found, Twisty, Doo Art, A Wooden Story amongst the many brands, currently showcased here.
#LBBTip
You can follow them on Instagram here or their website here  to see some of the artisanal and crafted designs they have in their store.
Comments