Blue Bird For Home-Style Goan Food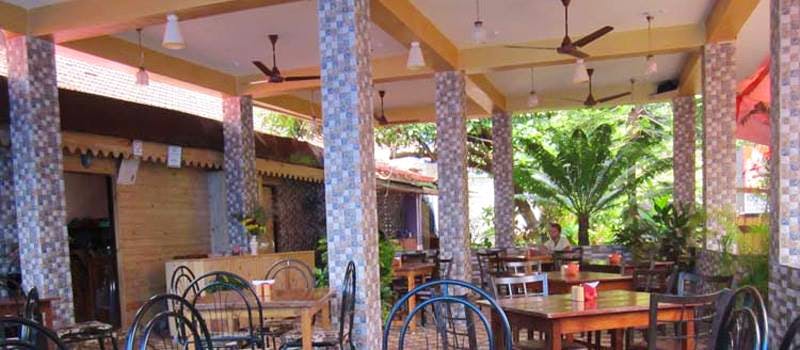 Shortcut
Located in Vagator, this hard-to-miss restaurant packs home-cooked Goan meals in a space that oozes warmth and comfort.
Who's It For?
Everybody! Take your friends or family, or just grab a book and sit by yourself.
My advice would be ask for the host to recommend something- you won't be disappointed. We ordered an array of seafood- including fried fish, calamari and prawns, which we thoroughly enjoyed.
The food is no-frills, home-cooked, and packs in the local flavours. The restaurant is open for breakfast, lunch and dinner.
#LBBTip
"Hostess with the mostest" applies to Blue Bird- walk through the foliage, perch yourself on a table, and let the host guide you through the menu. This strategy will not disappoint.
Comments