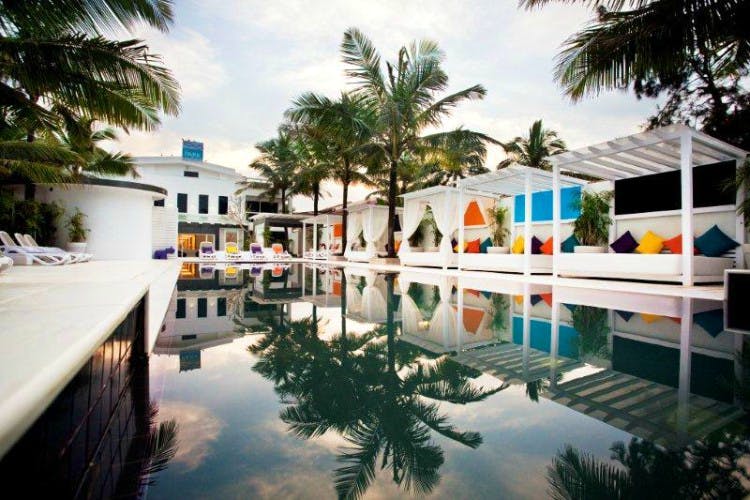 Pick The Terrace Bar At The Park For Great Cocktails & Even Better Views
Shortcut
The breezy, cool and elegant rooftop restro bar at The Park will make you lose sense of time as you spend the evening indulging in some amazing cocktails. 
Rest And Relaxation
Pick a spot near the pool or the bar, because the view is going to be great either way. They have a varied cuisine that includes appetisers, pizza, sandwiches, platters and more, to keep you happy and satisfied.
Dream Destination
Along with the vibes and elegant interiors, The Park is equipped with every bit of comfort that makes for quite an indulgent experience.
And if there's a destination wedding you're looking for, we can't imagine a setting more royal than this one for a picture perfect wedding.
#LBBTip
Watching the sun set here is an experience in itself. So if you're looking for a laidback evening with your SO, trust us you couldn't have chosen a better place.
Comments