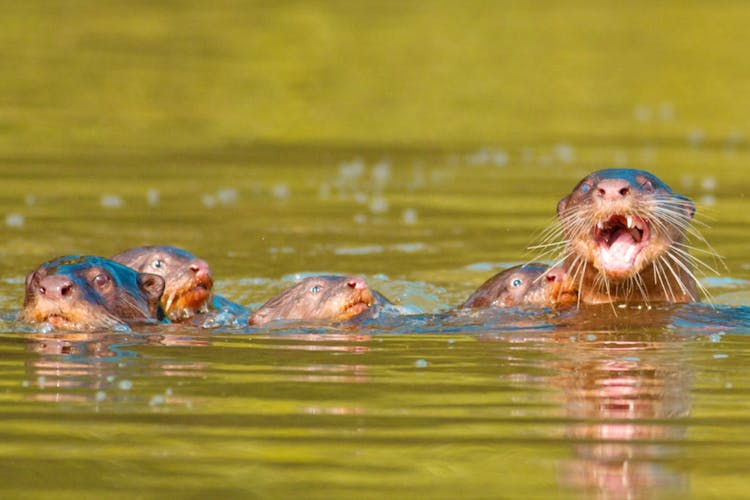 Animal Lovers, You Can Hang With Otters On Your Next Trip To Goa!
Shortcut
If you want to check out a romp or a raft of otters, then Chorao Island is the place to go in Goa. The Wild Otters conservation group is doing some great stuff there to keep these adorable aquatic mammals alive and well.
What Makes It Awesome?
The Goan forests have always been known as biodiversity hotspots, and the Goan rivers are home to the Smooth-Coated and Asian Small Clawed Otters. This is why the centre is located on the Chorao Island where one can find a few of these guys. It is the first large-scale study of Otters to aid in their conservation about the threats they face, and creating awareness within the fishing community and public.
Thanks to them, the otters are now digitally mapped, there is more awareness on their conservation and you can help them by volunteering as an intern or a conservation buddy. They have a centre where up to 14 volunteers can stay at a time on the island.
Pro-Tip
These guys are helping youngsters who want to become conservationists by training them. They even run workshops at the centre on interesting topics, like their upcoming ones Conservation Ninja Course on Human-Animal Co-Adaptation or Certificate Course Project Planning & Proposal Writing.
Comments