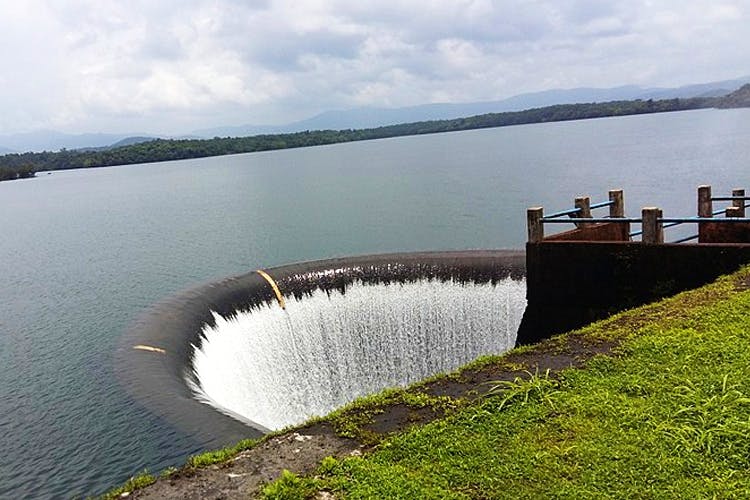 You Can Have A Picnic By The Side Of This Gorgeous Dam In Goa
Shortcut
Most dams in India are inaccessible to the common man and one does not even see them from afar. But that is not the case with the Salaulim Dam in Goa. This dam, completed in the year 2000, was built with the intention of also making it a tourist destination. So go ahead, visit it, walk on it and have a picnic next to it.
What Else?
The reason Salaulim Dam is a must visit, is because it is only one of the few dams to be built with the Unique Spillway of the Duckbill or Morning Glory type, which is an un-gated structure located in the gorge section of the dam. Built on the Salaulim River, the Spillway is of a semi-circular design, and the overflow empties in to the Salaulim River below with such force that the spray rises up in to a beautiful mist.
You can walk along the top of the dam and watch the beautiful and scenic forests that surround you from the water's edge. On the other side of the dam they even have the beautifully laid out Botanical Gardens that were designed to resemble the famous Brindavan Gardens of Mysore. So carry some food and spend the rest of the day with a picnic there and catch an even more majestic view of the Dam from the Gardens. Or watch some birds like Cormorants, Kingfishers while they dive bomb in to the water and make you feel like they are putting on a whole show just for your private viewing pleasure.
The entry fee is just INR 20 and it is open everyday from 9.00am to 6.00pm. Just remember to have some form of government ID on you, as it is required to gain entry to the dam.
#LBBTip
Try and make a visit during the monsoons or immediately post monsoons, when the spillway has excessive amounts of water gushing through.
Comments