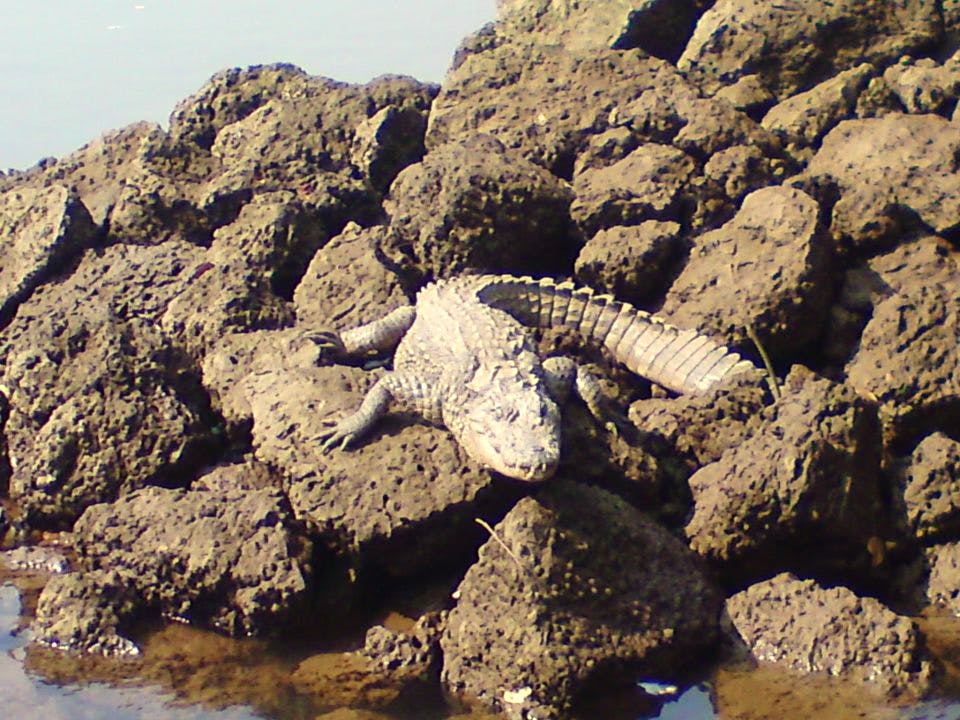 Crocs In Goa? Watch Your Feet!
Shortcut
The Cumbarjua Channel off the Zuari River is the habitat of crocodiles and a popular destination for tourists. Many boat trips are conducted regularly by different operators.
What Should I Do?
Book an operator before you get there. They typically take the trips on boats that can carry about 40 people, from Old Goa. On the way you also get to get to see a wide range of birds. A guide in front of the boat will show you around.
What Will I See?
The crocodiles that can be seen are Marsh Muggars, a unique species that has adapted to the salt water habitat in Goa. The boat trip is very enjoyable in itself, even without the bird watching and crocodile spotting. On a typical trip, you can expect to see 3-4 crocodiles in addition to a number of birds with a variety of kingfishers, shanks, storks, kites etc.
#LBBTip
These trips include the ride and a small snack only, so we recommend packing a few things to eat.  You will need to get to Old Goa and back from wherever you are on your own.