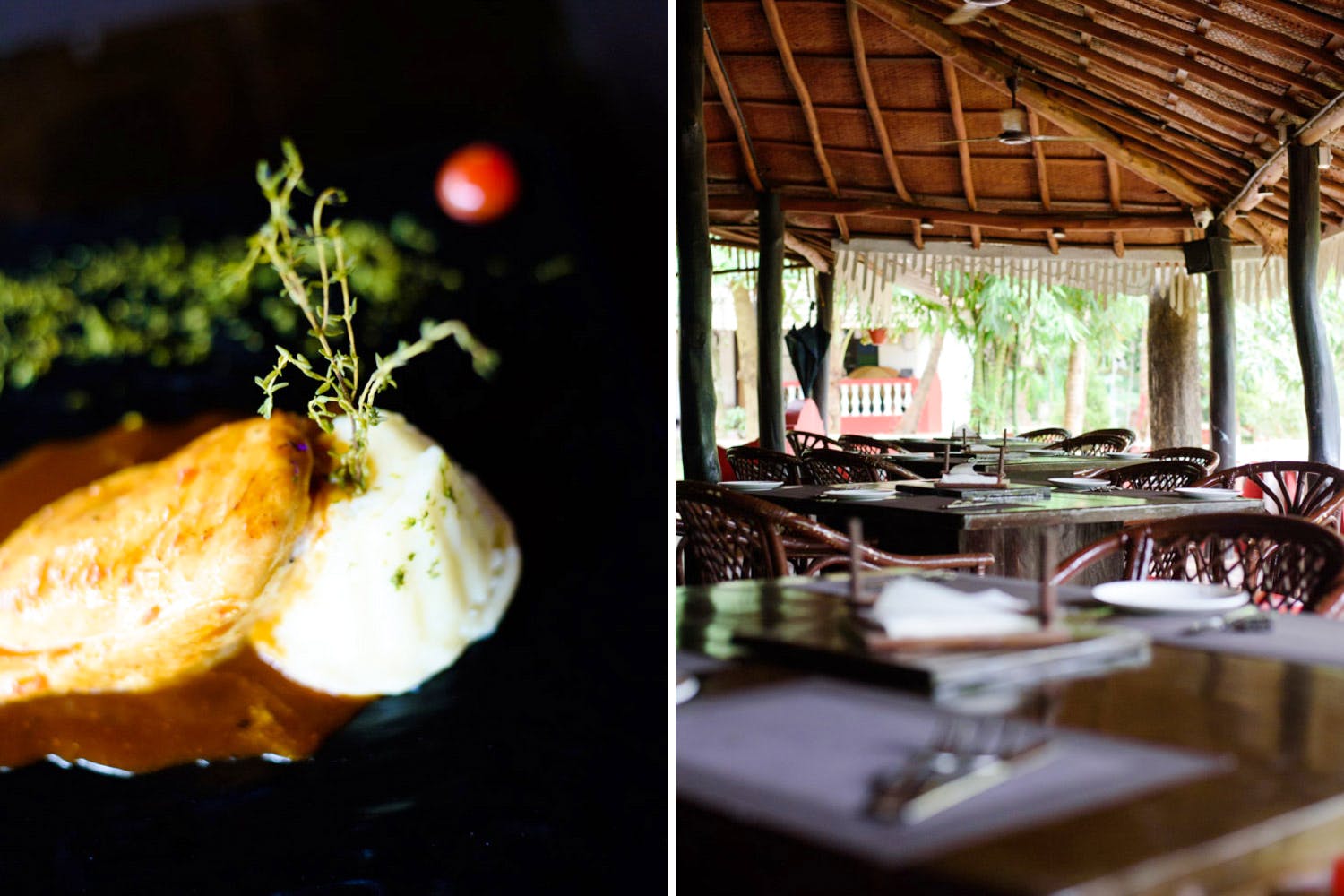 Fire Up Your Meal With Some Bhut Jolokia Infused Dishes At This Restaurant
Shortcut
Udear Spring in Verna has always been a popular spot amongst locals, and now with Ignia firing up our palates with their tantalising food, it just gave us another reason to visit this tucked away gem in the South part of Goa. We just love the way they cook using the slow cooking method, that had the meat just melt in our mouths.
What Makes It Awesome?
Perched on a tiny hill, this restaurant is completely al fresco, overlooking the lush thick forest around it and accompanied by the sounds of water gurgling from the Spring that is within walking distance. Nicely spread out tables, with a bar that has had it's bartender winning awards regularly, makes it a great place to visit for their wide array of cocktails. If you want to start slow, then get buzzing with their Tiki cocktails which are smaller in size and served in their fun Skull glasses. Ignia, as the name suggests, is all about grills and barbecues, but with their own innovative & special blend of sauces instead of the standard barbeque ones. So we started with the ghost chilli ( yes this one was spiked with the legendary spiciest Indian chilli bhut jolokiao the meat was always nice and tender, with flavours that were just bursting with deliciousness. The homestyle beef brisket is what we went for next and it was cooked to perfection. The chicken adobo came as a chicken breast stuffed with mushrooms, cheese with a yummy potato mash, with the juicy chicken that our knives just sliced through like butter. Polished it all off with a rich chocolate dessert called dead drop and an innovative white chocolate dessert called the Walter White.
What Could Be Better?
The garlic bread here was a total let down, as the dinner roll that was used was quite tasteless. And the washrooms are a bit run down, so maybe some attention is required there at least.
Pro-Tip
The Udear Spring is in full flow in the monsoons, so go splash around and work up an appetite before you head to Ignia to tank up. They are open from 12pm till 3pm and then from 7pm till 12pm every night, with live music every Saturday, as well as ample parking outside the restaurant.
Comments