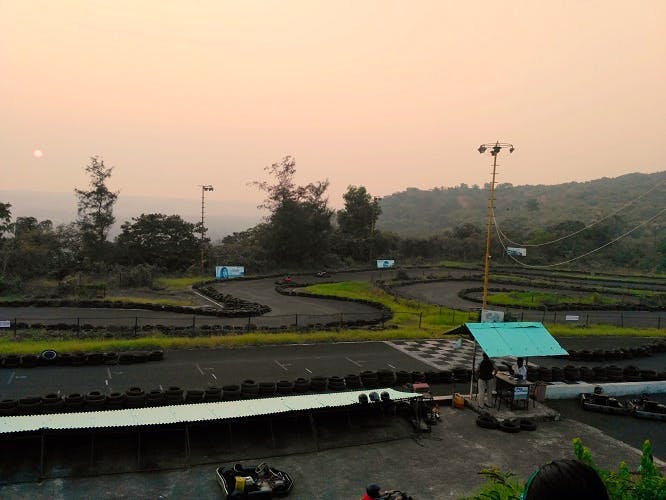 Forget Paragliding, Opt For Go Karting On Top Of A Hill Instead
Shortcut
We've all heard of paragliding and snorkelling in Goa, but do you know there's more to the city than what you can do in the sea and sky? Introducing Go Karting in Nuvem, Salcete, south Goa.
Why Should I Go There?
You may have tried go-karting elsewhere, but burning tyres on top of a hill overlooking the beautiful Goan landscape at INR 200 is simply rad. Take you friends along and let the adrenaline kick in.
#LBBTip
The race tracks open at 4pm. The best time to go is half an hour before sunset to the see the beauty of the place both in daylight and under floodlights.
Comments