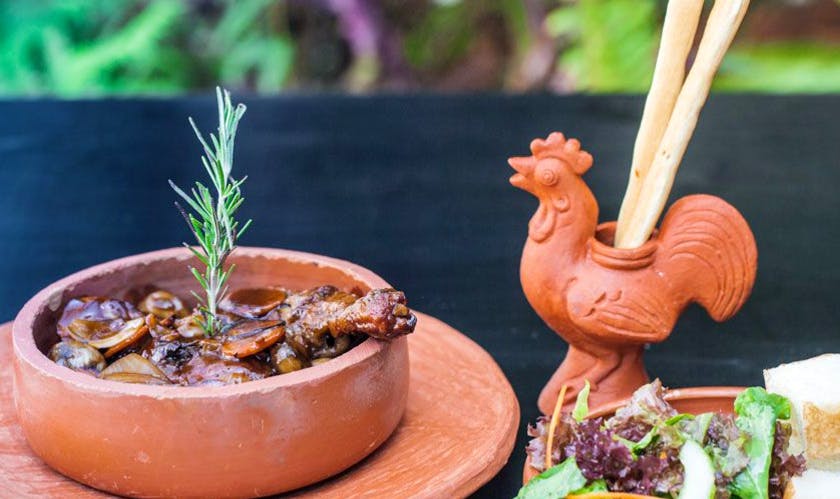 Get Fancy For Contemporary Food & Cocktails at A Reverie
Shortcut
A fine-dining restaurant, A Reverie is for when you're ready to dress up, sit down, and eat and drink the #goodlife in Goa. They're open for dinner only.
Who's it For?
With an ambience that's mellow, relatively sophisticated compared to what you'll find in Goa, I'd bookmark A Reverie for a special occasion or a family dinner in Goa. The decor is super chic, modern and European, setting the right precursor to the food.
What To Order
A Reverie is best known for their contemporary cuisine that is localised using flavours and ingredients that are more native to Goa. Though they change their menu often, A Reverie is also one of those restaurants that gets everything right and rarely disappoints. The tapas and small plates is what I'd recommend here- dig into their tacos and chorizo baos, which are amazing. Their cocktail menu is spectacular as well- try their Chai-Prioska and Goan Pina Colada.
#LBBTip
It's not the liveliest place in Goa- so keep that in mind while choosing company.
Comments