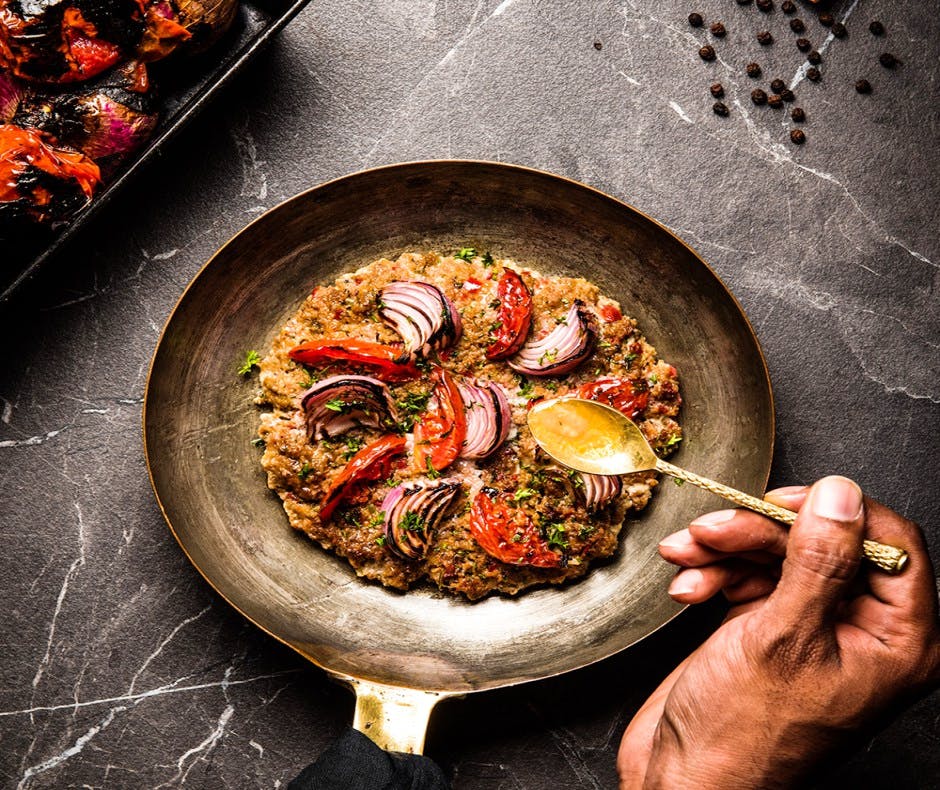 When In Candolim, Spend A Classy Evening Having Curries & Cocktails At Grok
Shortcut
Hyatt Centric's restaurant, Grok, cocoons you in a modern, fun and experimental dining space that's a total charmer when it comes to food. Refusing to go by the book, we suggest a meal at this all-day dining that's classy and makes for a dinner date where the kebabs and artisanal cocktails really take the cake.
What Makes It Awesome
Grok refuses to go by the book and there's a thing to be said about Grok's love for celebrating the local culture. Their cocktails and condiments sometimes come with bracelets that are made by Goan women or in tiny earthen pots that are found in every local household and they're happy to have you take them with you as souvenirs. The dishes and drinks on the menu are a tribute to Goa's art, culture and life itself, in more ways than one. This makes for a rather nice evening of eating and unraveling.
If you're headed here for lunch, Grok will treat you to a fresh, summery menu but evenings are for curries and cosmos. We fell hard for the perfectly crafted evening menu with all its delicately flavoured curries, stews, kebabs and roasts. We started with a bread basket that came with an assortment of dips, followed by a marinated zucchini salad and roasted pumpkin salad with feta. Both of these were a reminder of the wonders you can do with veggies, given some creativity and fresh ingredients. Our favourite things were the Lentil Bunny Chow and Antakya Tepsi Kebabi (a lamb kebab cooked in lamb fat with almost buttery consistency). And if you love yourself some cheese, Khachapuri will be your new love. It's fresh buratta stuffed with melted cheese and comes with a dip. It's the stuff comfort food is made of.
Mixology is really Grok's strong suit and we'd wholeheartedly suggest going with the bartender's suggestions. We started with telling them about our alcohol preferences and let them surprise – the experience couldn't have been better. Our drinks were innovative, fresh and reminded us why the homemade mixes (all the bitters) were made in-house using the freshest ingredients. Our favourite boozy picks from the evening? Tiatr (black mustard infused gin), Jagor (whiskey, tamarind and jaggery syrup) and Candolim (Feni, kokum and bhimla syrup).
What Could Be Better
The desserts. After a stunner of a meal here, the bar was perhaps set too high and the seraddura and apple crumble didn't quite live up.
Pro-Tip
If you're around Candolim but not keen on dinner, their breakfast spread (as lavish as they come with cold cuts, live counters, milkshakes and Indian options) is priced at INR 700 (plus taxes) per person and looks like a great deal for a foodie!
Ask Rene a question