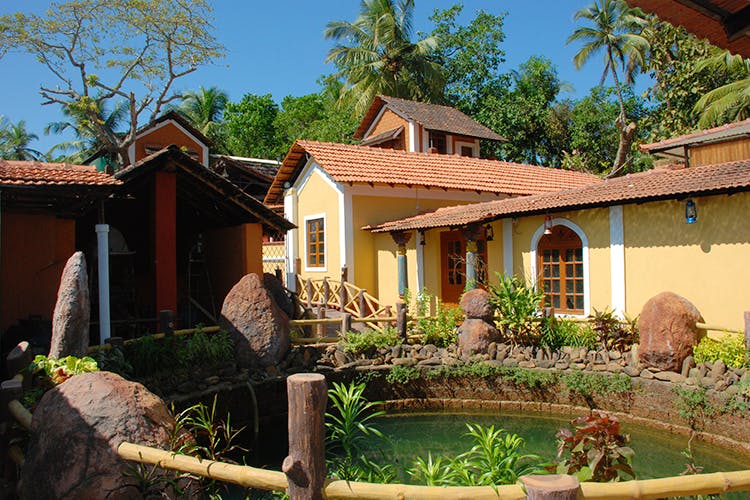 What, When, Where: A Guide To The Amazing Histories Inside The Goa Chitra Museum
Shortcut
If you are interested in Goan history that goes beyond just the Portuguese rule, then a visit to this museum is a must. With a unique collection that displays the traditional tools and implements, this Goa Chitra Museum is a tribute by its Goan founder, Victor Hugo Gomes to his ancestors.
What is it All About?
It started originally with 200 items from his private collection, which have now grown to more than 4000. This museum preserves the way of life that Goans used in the olden days using age-old wisdom passed down through generations.
So one can see traditional farming implements and tools of trade, modes of transport, other artifacts all displayed against a backdrop of an organic farm. Each display is supported by an explanation about its purpose by interviewing the older generation that still used them. Evolved over centuries, this ethnographic museum has guided tours that will explain in detail about all the artifacts. They also have a large number of art and other artworks of Goa depicting the culture of the state. From pots and pans to vintage cars and horse buggies, this museum has it all.
What Else?
The entry ticket is INR 300 and the museum is conveniently located in Benaulim so one can make a day of it by visiting the museum and then chilling out on the beautiful Benaulim beach. One can also check out the organic farm to discover vegetables and fruits grown there that are staples of the Goan coastal areas.
#LBBTip
The museum is open on all days from 9 am to 6pm.
Also On Goa Chitra Museum