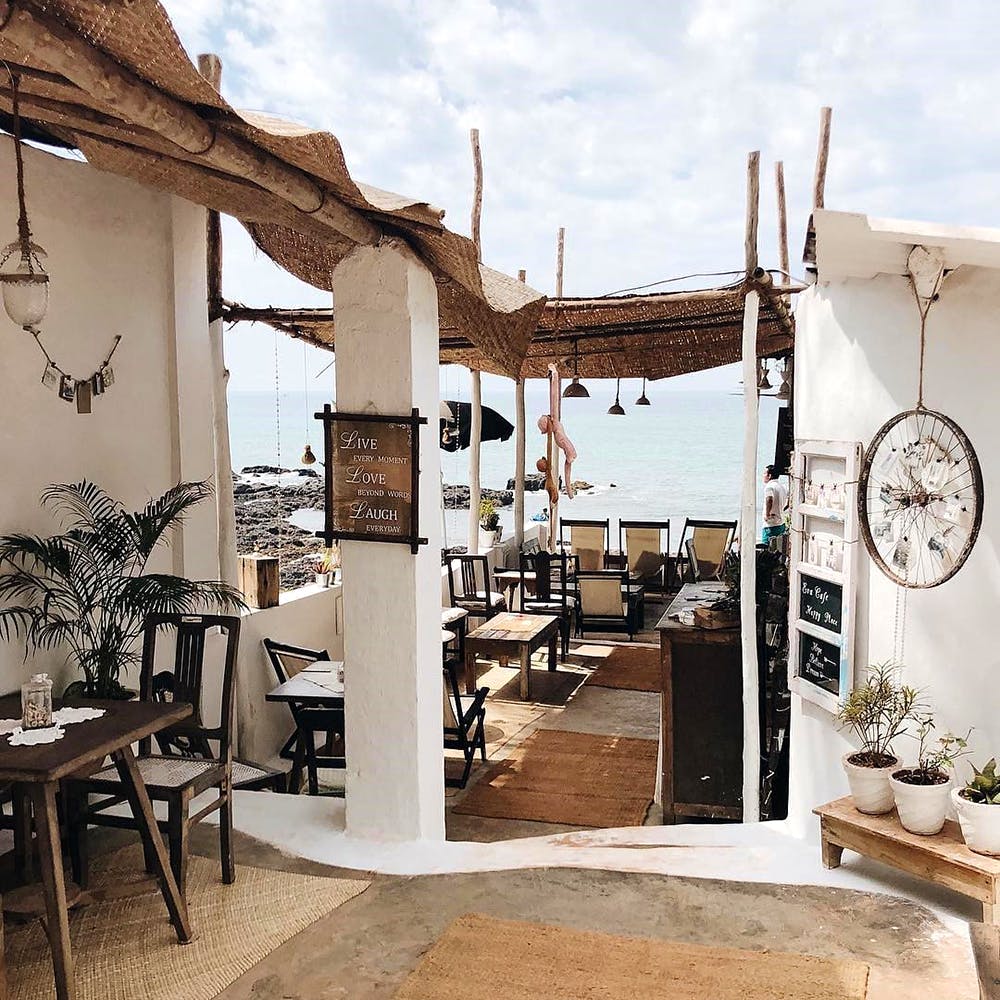 Want A Quiet Date? This Beach Cafe In Anjuna Will Transport You To Greece
Shortcut
Eva Cafe is a beautiful vegetarian cafe overlooking Anjuna beach. Perfect for a breakfast bowl or an evening date with some wine and a warm sunset glow, this one's a slice of Greece that'll make you forget you're in Goa. Thanks to its location, it even allows you to walk down to the rocks below and dip your toes in sea water. Bliss, right?
What Makes It Awesome
To be honest, Eva Cafe has won a jackpot with that spot. The scenic views apart, it's also been done up to look like it belongs in Santorini. Dressed in all-white, with lots of crochet, wooden furniture, deck chairs and an all-out boho vibe, it's an Instagram delight. We love to grab the chairs that overlook the beach and sip coffee for hours. On some days, we even slap on some sunscreen and hit the beach for a languorous walk. The menu isn't revolutionary but is sweet enough to cater to anyone who's not fussy and willing to give clean eating a shot. You'll find sandwiches, pasta, juices, crepes, museli, eggs, salads and more. We usually like their fresh juices and salads so we can feel happy about a mini detox meal after days of binge eating (and drinking, of course). The presentation of the food is really something here. Call it granny chic or hipster, it's charming to be served with their sweet little flourishes. Even the occasional aroma of roasted garlic from their open kitchen, adds to the homely vibe.
What Could Be Better
The pesto pasta and the sandwich we got the last time were a bit on the greasier side. Even though it was olive oil, we were expecting something healthier on our plate.
Pro-Tip
The best time to be here is the sunset, also because they shut at 8pm. We say, get here by early evening and have some pre-dinner GnTs listening to their chill-out Latin music.
Comments