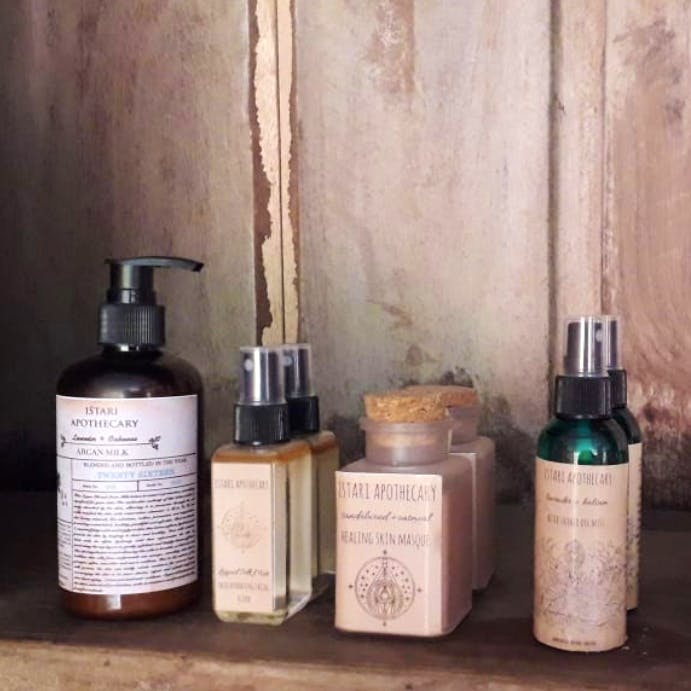 Fragrant & All-Natural: Get Handmade Soaps, Balms & Lotions From This Brand
Shortcut
A luxurious range of handmade skincare products - Istari (pronounced ish-ta-ri) is a range of soaps, balms and lotions all of which are conceived and birthed keeping in mind the ancient arts of alchemy, infusing nature-based elements into everyday products.

What Makes It Awesome?
The all-natural richness that forms the essence of the range is certainly its USP. The name Istari itself means wizards - a word used in ancient apothecary which resonated with Sunaina, during her many experiments with cosmic vibrations and the healing elements in nature
Infused with oils inspired by indigenous plant-spirit healing traditions, she creates unique soap blends - Mountain Meditation: made with apricot and peach oil with the essence of cedarwood; Forest Sprite: made with moringa infused oils, evening primrose and the essence of oak moss; Druids Potion: a blend of honey, almond, patchouli and yoghurt; Shepherd's Trail: made with goat milk, argan oil and the essence of lavender buds. There are also some exquisite body butters and sugar scrubs like the Mandarin and Vanilla Sugar Scrub and the Cucumber Moon Body Butter. The Sandalwood Goat Milk and Argan lotion is another one of our favourites- it's fragrance and rich creamy texture is a delight to the senses.
Nature and its infinite energy form the basis of her inspiration. All products at the Istari apothecary are handcrafted by Sunaina herself using subtle and magical blends that are said to awaken vital energies within the body. The products are alchemised with crystal vibrations and made in tune with stellar and lunar rhythms, aligning one back to our natural cosmic rhythms. She tells us that these products tap into the earth and nature's deep wisdom and healing secrets to bring a sense of holistic earth aligned wellbeing and self-care.
She usually stocks her range at People Tree, and the soap blends start at INR 500 and upwards, while the lotions and scrubs start at INR1,000. Want a special order? You can also reach out to Istari at istariapothecary@gmail.com for a personalised range.

Comments