The information in this post might be outdated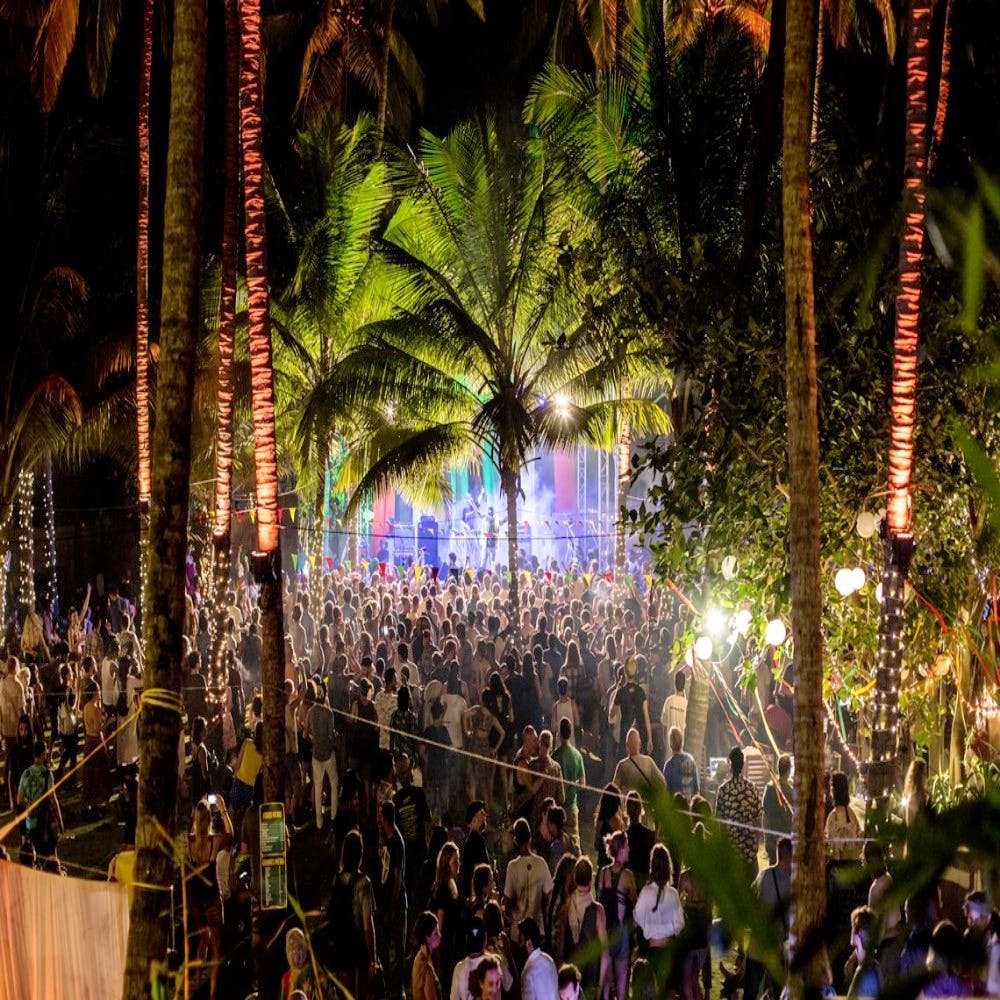 Jamaican Food, Drum Circles & More: India's Biggest Reggae Festival's Back In Goa
12 Jan 2019 - 13 Jan 2019
12 Jan 6:30 AM - 13 Jan 4:30 PM
What's Happening
Goa Sunsplash might just have seen two editions in Goa so far but it's grown like no one's business. And why not? It's a heady celebration of all things reggae including the culture and lifestyle associated with it. Scheduled for Jan 12 and 13, at Riva Beach Resort, this music fest will see some of the shiniest names on the reggae circuit (know Dub FX the beatboxer and Earl Gateshead, the London-based reggae biggie?). In fact, their line-up has a spectacular mix of homegrown (nice to see DJ Sa) as well as international talent (OMG, Anthony B). ZJ Liquid, Reggae Roast, Craig Black Eagle, Bombay Bassment, House Of Riddim, Cian Finn and lots of more reggae, dub and world music artists are going to bring back the groovy vibe.
With over 50 musicians performing (some of them have come down all the way from Israel, Austria, France, UK, Singapore, Sweden, Vietnam and more), Goa Sunsplash promises one hellva party. But don't worry, it's not all wild and wicked out here. They're hoping for two days of chilled-out music, moderate amount of alcohol and just good vibes. To make sure everyone feels included, they've got a Jamaican dance workshop, an African dance workshop, drum circles, capoeira, sound healing sessions and even a thoughtfully curated Jamaican menu for them lazy afternoons.
How's The Venue
Riva Beach Resort in Mandrem is a scenic boutique hotel that overlooks Mandrem beach. It's beautiful and luxurious and thanks to them having hosted so many big events, that they know how to host a big party. And with Goa Sunsplash, they're creating a set-up where everyone can have a chill, outdoor time. Yes, the children included.
Price Includes
A day ticket is priced at INR 2k while the two-day pass is for INR 3,500. All the cool workshops at the fest, are free for all.
Make A Note
Children below 12 can go free.

Comments