Get Your Dancing Shoes On: Goa Has Its First-Ever Jazz, Whiskey And Cigar Bar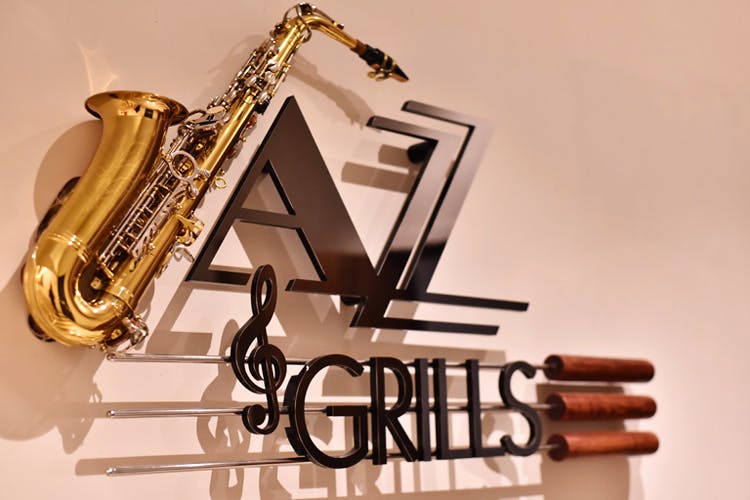 Shortcut
Goa has its first ever jazz bar! Called Jazz & Grills, we're heading there soon!
WHat Did We Like?
As you walk through the lobby, there is no way you can miss the art that adorns the walls. As you enter, the first thing you see is their grand bar, showcasing the full range of single malts that they serve.
Oh, did I mention, that this is also a whiskey bar, and of course they have cigars, too. The décor merges vintage with modern, and though quite big, somehow manages to feel intimate. Plush leather sofas, a wooden floored stage, some eclectic lighting make for all the things we like in a jazz bar.
The food is a mixture of Indian and Western-style grills, with of course Goan influences. The Chatto's fish & chips, calamari ambot or the tenderloin prawns go really well with their extensive selection of wines. And for the rest, there are their signature whiskey cocktails. My favourite was the Smoked Apricot Sour, that had this awesome cedar wood smoke as the first note to hit you, perfectly mixed with bourbon, apricot jam, egg white and fresh lemon.
Anything Else?
They have two of Goa's well known jazz live acts performing on weekends, the Coffee Cats on Fridays and the Jazz Junction on Saturdays. And more national and international bands will be added to the roster as the season starts. It is split in to some three levels, depending on how close you want to be to the action, or just enjoy some great music while having an intimate evening for two.
#LBBTip
Get those classy dresses out, put on those heels and channel your inner Holly Golightly for a fun evening here.