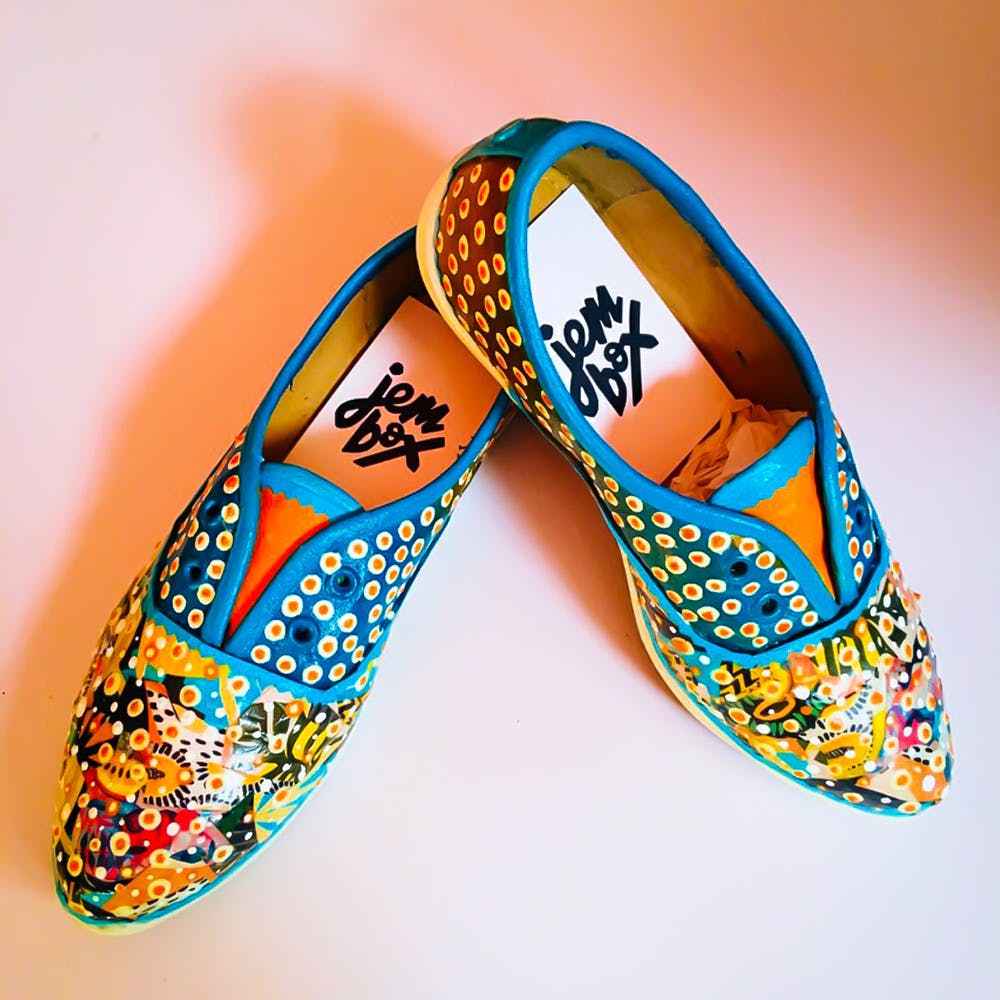 This Shoe Artist In Goa Makes Customised Pair Of Sneakers For People
Shortcut
Jemimah had become a Mumbai girl briefly but when she moved back home to Goa, she knew she wanted to focus on just one thing: sneakers. With her brand Jem Box, she now designs comfy, customised shoes for people all over India.
What Makes It Awesome
While sneakers are all the rage in Delhi and Bombay, Goa's only slowly warming up. That said, Jemimah realises that few things can feel as good on the feet as a pair of funky sneakers. And what better than footwear that can be unique to your design sensibility; ones that are made just for you?
So far, she's worked on a pair for a Nat Geo journalist who wanted to tell the story of his travels through his shoes. Then, there was another one for a guy who loves psychedelic patterns. In between, there have been pairs with colourful buttons and black-and-white collages. Currently, she's now working on a pair for VJ Anusha and Karan Kundra. Yeah, them cool shoes are now making it into celebrity circles.
While art is one thing, Jemimah makes sure the design never overrides practicality. This is why, once the shoes are ready with all the intricate artwork, she seals them with not one but 10 (yes, right) layers to mod podge. So you can wash the sneakers and let them twist and turn in the washing machine without a care in the world.
If you have a design in mind, hit her up already. Bounce your ideas off and she'll get cracking. You can be a nice person who upcycles and give her an old shoe to work on. Or, you can always order plain sneakers and have them delivered to her house in Goa. The design process typically takes up to 10 days.
These sneakers are priced between 2–5k.

Pro-Tip
Jemimah has also worked in the fashion industry and can design outfits (bridal dresses included) based on individual orders.
Comments