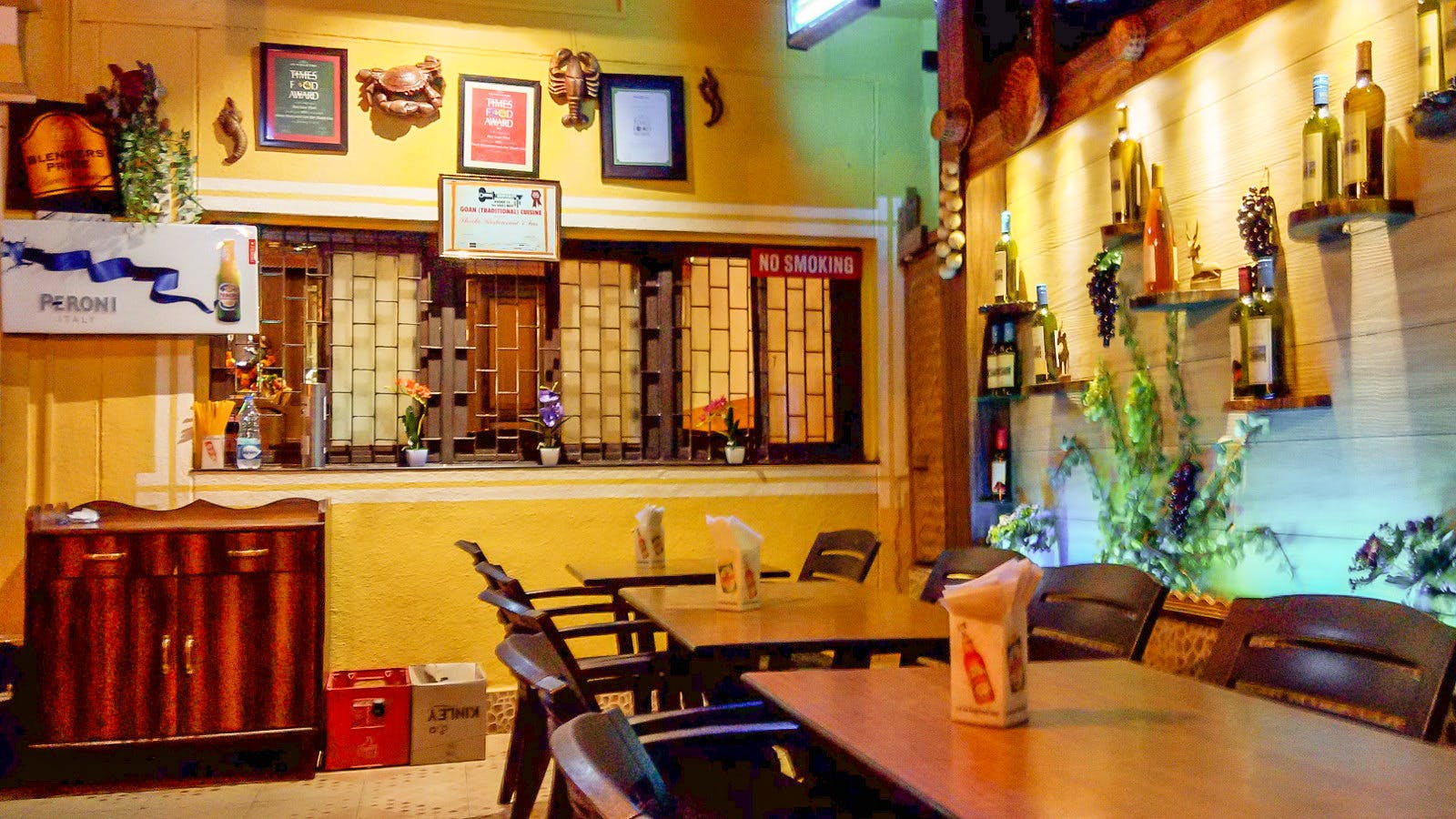 Just Off Your Goa Flight? Sheela Restaurant Is Waiting On The Highway
Shortcut
If you're just stepped off your flight to Goa with a ravenous appetite, you're in luck because Sheela Bar and Restaurant is just off the highway! Mouthwatering Goan cuisine with a view overlooking the San Jacinto Island? Yes, please!
What Should I Eat Here?
A rooftop restaurant facing the Zuari river, this cozy nook has fairylights strung across the roof and no menu! Yes, you read that right. A well established eatery, the place is filled with their regular customers, who know the menu by heart. If this is your first time there, then don't fret and try their best dishes – butter garlic prawns, rava fried fish, chicken luimui, red snapper recheade and sanna.
#LBBTip
The staff at the restaurant will explain the menu to any visitor, so make sure you listen carefully and try as many local dishes as possible.
Comments