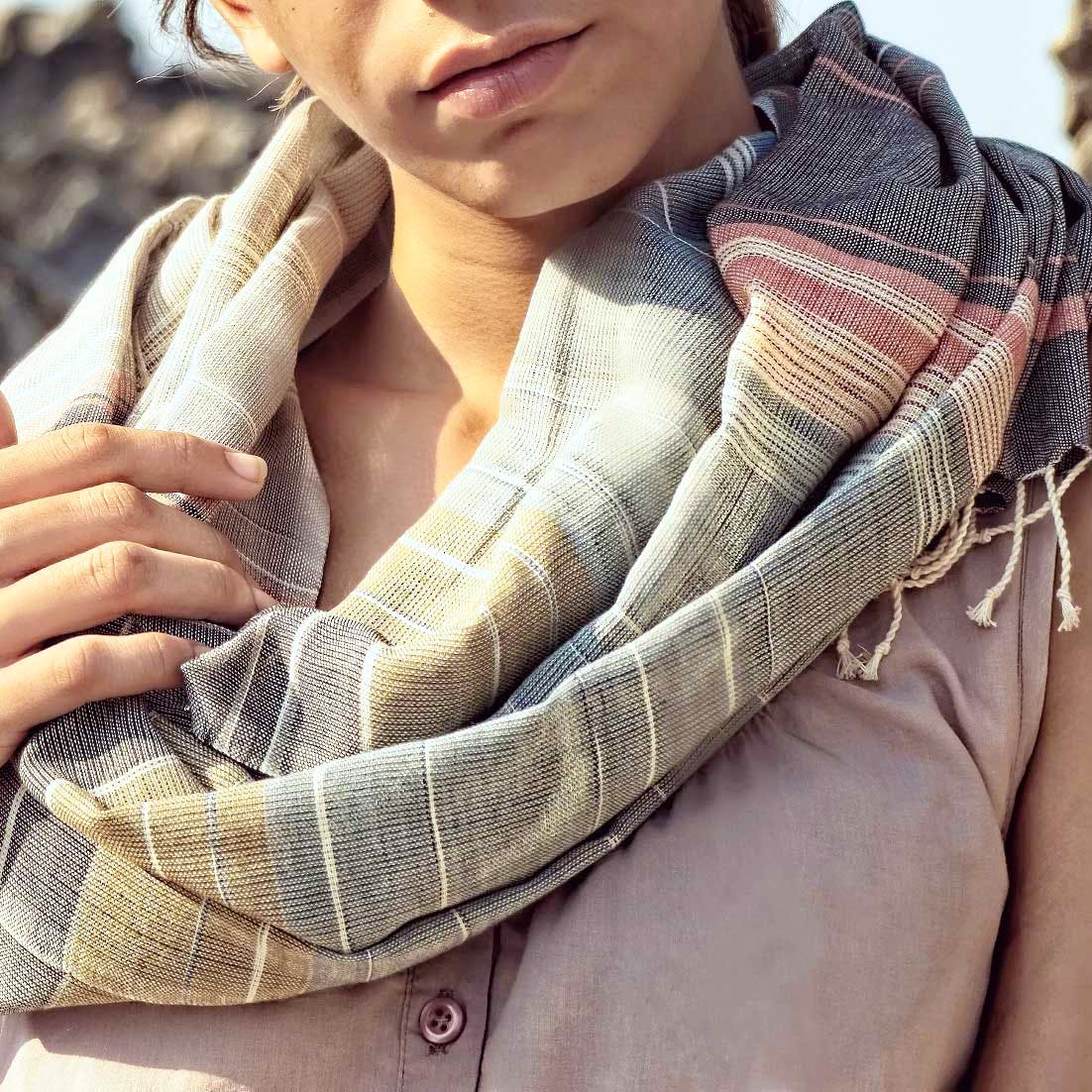 This Brand's Scarves & Fabrics Are Keeping Goa's Handloom Tradition Alive
Shortcut
Have you ever wondered what it takes to keep alive a dying tradition of indigenous weaving? The passion and vision of a brand like Kalakar, which works with the last of the traditional Goan weavers to create scarves, wraps, shawls and fabrics.
What Makes It Awesome
Ten years ago when Poonam came to Goa, her work with Wendell Rodricks led her to discover and work closely with traditional Goan weaves. She worked with the last of the traditional weavers in Goa — the form and the family left an indelible mark on her being. Post her project, once the fashion industry moved on, she stayed back and in order to revive the dying heritage and keep the art form alive, she infused it with her entrepreneurial spirit. Thus came Kalakar — the label which today has single-handedly managed to keep the craft from vanishing altogether.
The range of luxurious scarves and wraps by Kalakar are meticulously handwoven with soft cotton yarn and coloured with ayurvedic dyes. Marrying the heritage of traditional weaving, with modern design aesthetics that Poonam brings to the table, (owing to her background in textiles and design) the brand produces three contemporary range of scarves — one, a classic range in muted colours and classic patterns, the second targeted more at the youth, featuring eye-catching neon accents and the third, what she calls art-scarves, where she experiments with colours and designs. She draws inspiration from the bountiful Goa life around her and much of her designs are a celebration of rural soulfulness, with a modern edge — something that makes the scarves and fabrics truly one-of-a-kind.
The scarves are priced between INR 2,800 and INR 3,500, and you'll find them at the popular Goan boutiques and cafes — Paper Boat Collective, Artjuna, Bean Me Up, People Tree and On My Own among others. She also exports them internationally, and the designs have gained popularity in handloom markets around the world. So go ahead, and get yourself a little piece of heritage.
Pro-Tip
Follow her on the Facebook page, and if you fall in love with a particular design but want it say, in a different colour, write to her and she might just re-create it for you.
Comments