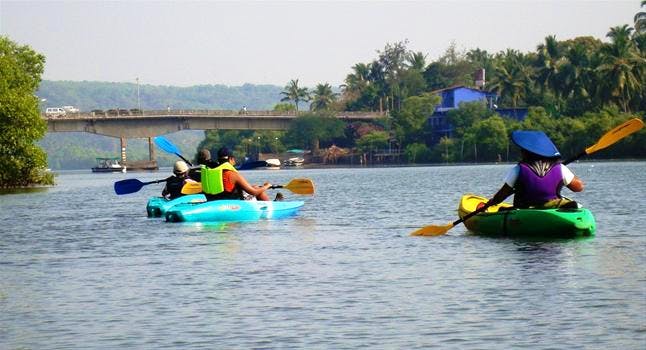 Bond With Your SO Over Kayaking At Riva Resort
Shortcut
Who doesn't like kayaking? Ok, we might have jumped a gun on that one but if you are looking to spend a quality day with your loved one, then head to Riva resort. They have a great spot for Kayaking.
What Else Can I Do?
Sea-facing, Riva resort has a wonderful restaurant to enjoy some delish Goan-curries, and message packages to relax and rejuvenate your senses. This is a great place for bonding with your SO.
And?
Do not miss out on spending the evening sipping tea/coffee at one of their sea side huts. Oh, you can also go on fishing and no, its not a sport enjoyed only by the octogenarians.
#LBBTip
The room-deck offers a great view of the sea and is actually an amazing place to do practice some Yoga.
Comments