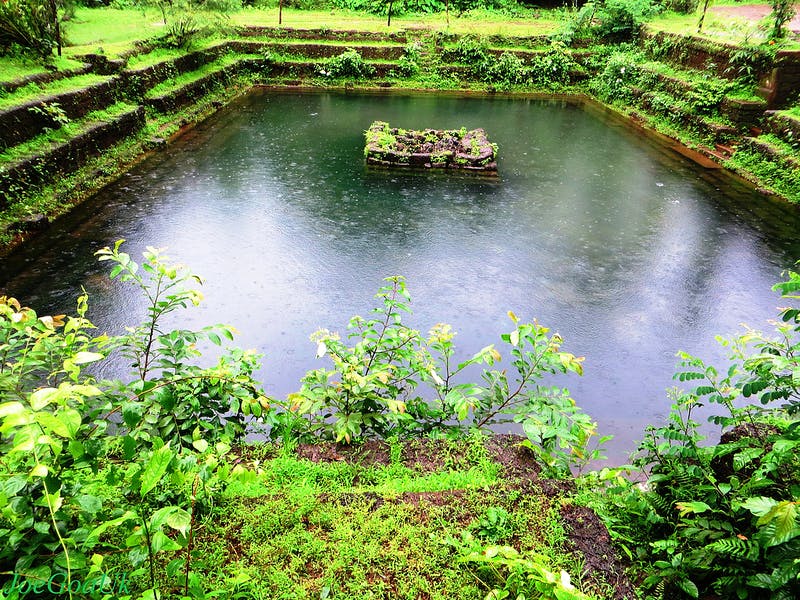 When In South Goa, Netravali Village's Bubble Lake Is A Must-Visit
Shortcut
Tucked away in the middle of spice farms, in the village of Netravali, in Sanguem, Budbud, Budbudyachi Tali, Budbudi Tal and Bubble Lake are some of the names this wonder in South Goa goes by. A freshwater lake that dates back to almost 300–400 years, this spot hidden away from the popular tourist hotspots is a riot of nature.
What Makes It Awesome
Bubble lake in itself is a bubble of peace and serenity, lying amidst lush greens. Visually the bubbles look beautiful and you can keep gazing for hours as the bubbles keep popping up, making continuous concentric circles through the ripples they cause. Different kinds of sounds also activate the bubbles - clap, or jump stones into the lake and you'll notice how the bubbles multiply in number. The lake is also full of small tiger fish - the kinds they use in salons for a pedicure. We sat with our feet in the water and within a few minutes, the fishes were nibbling away at the dead skin, enjoying a heart meal. It tickles a little initially but then you start enjoying it. Bonus? The journey through the countryside to reach the lake is stunning. Drive down and make a day of it.
Pro-Tip
The lake is actually the bathing tank of the old Hindu Gopinath Temple. A 45-minute walk through the dense jungle, will lead you to the nearby waterfall at the village of Savare. Operating hours are between 8AM and 6PM (Monday to Sunday).
Comments