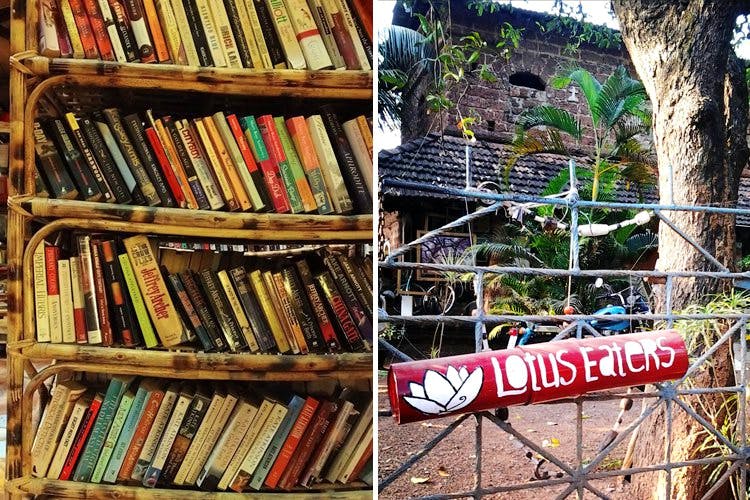 Goa-Lovers, Our Favourite Bookshop Has Now Moved To Merces
Shortcut
What used to be our favourite bookshop in Anjuna, Lotus Eaters, has now moved to Sadhana Dell'Arte, at Merces. The new location adds to the already immersive experience of the bookstore, which sells used books, and has a buy-back option. Sadhana Dell'Arte itself is a community art space and a cafe, and Lotus Eaters is their newest addition.
What Makes It Awesome
The fact that such a quaint little bookshop, amidst all the party hops in Goa is a haven for all books old and read.
The bookshop only sells used books and you can sell your books back, even if they're books you've bought from here. The interesting thing is that the bookshop, which is run by a young couple Sameer and Arushi, houses thousands of old books, each of which carries its own story often scribbled across its first few pages. It's easy to get lost just browsing through the books, tracing their history through time.
The library includes a little mezzanine as well, and have beautiful rustic bookshelves. The collection is wide and varied, and includes both classic and contemporary picks. The entire collection is over 3,000 books. The reference in the name of the bookshop is to a person who lives in a lazy fog of dreams and indifference, and the library's vibe — slow, easy and chill — embodies this.
Comments