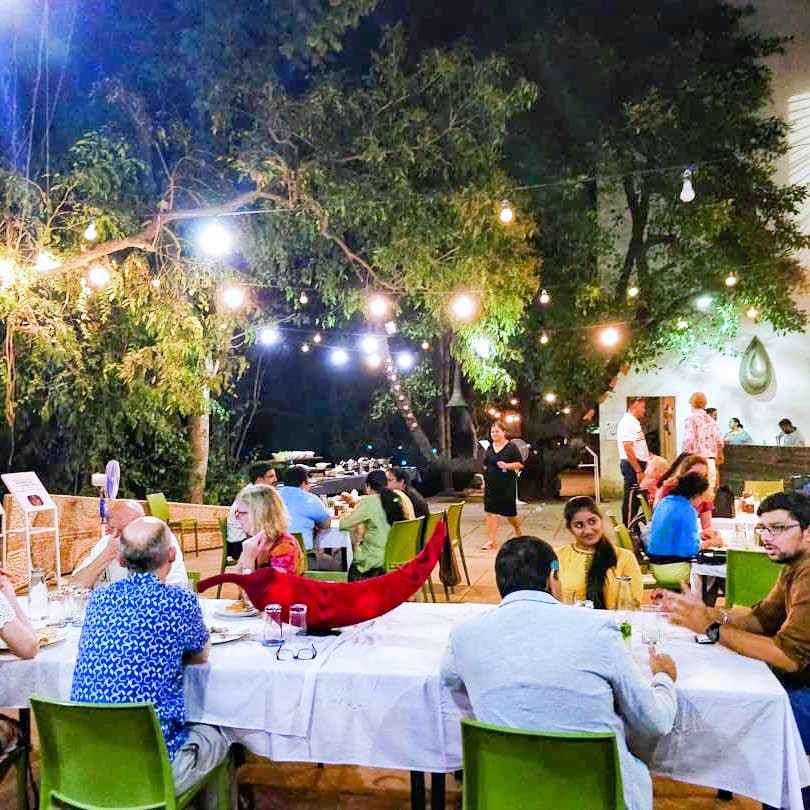 Take A Bhajiya-Paratha Break: Museum Of Goa Now Has A Cafe
Shortcut
If you have never been to the Museum Of Goa (MOG), there's no better time to go than now. Why, you ask? Well, they just launched MOG Art Cafe, so you can admire all the art at the gallery and end (or start?) the day by grabbing a meal at the cafe.
What Makes It Awesome?
Because MOG was located in the industrial part of town, there were no food options around if you wanted to spend a longer time here. And now, with the art cafe, this need's been well taken care of.
With artistically done up lamps, artworks all around and an AC to shield you from the unforgiving sun, this is a great space to hang out or get some work done. With a mix of sandwiches, burgers, pastas and a brunch section, there is something for everyone. The two chefs who run the place are from Delhi and Sikkim respectively so bring in their home food to the table, sticking to what they know and do well.
We thought we should try the aloo paratha (INR 100), which is quite large and came with a delicious green chutney and dahi, just like homemade ones. You can go for the chicken sandwich, or maybe cupcakes like chocolate chip or salted caramel. Or if you're starving, order a nice noodle bowl (veg INR 120, non veg INR 150 and prawns INR 170), or the chicken dosa (INR 200) or one of their omelettes. We're sure reaching for their plate of bhajiyas (INR 100) with chai the next time.
What Could Be Better?
They don't serve alcohol here yet, so we missed having a chilled pint with snacks.
Pro-Tip
The service is very slow since the two chefs do everything themselves, so maybe order in advance and head out to see the museum if you find waiting annoying.

Comments