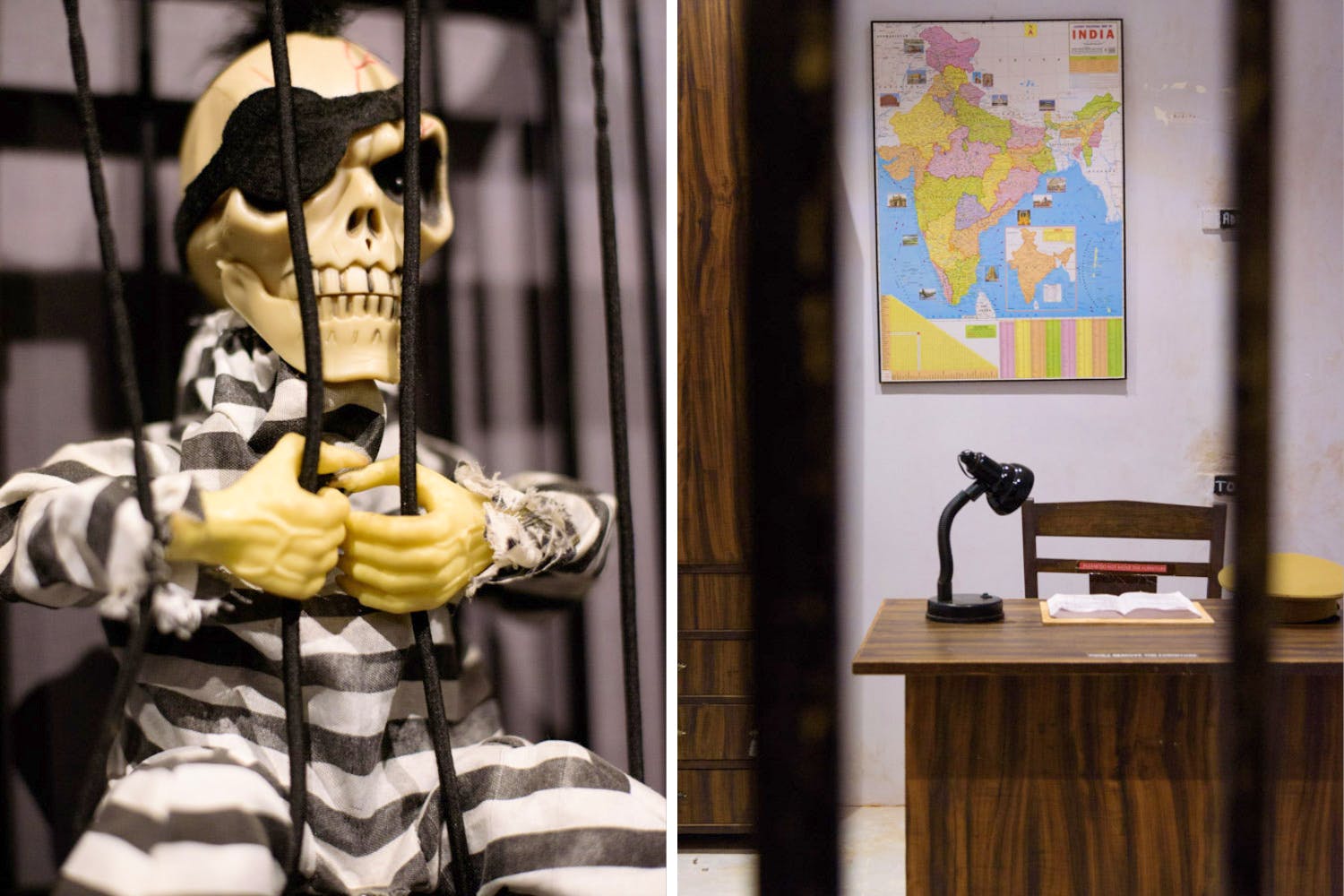 When In Calangute, Go Channel Your Inner Sherlock At These Mystery Rooms
Shortcut
Remember the time when after an episode of Sherlock all you did was scrutinise (absent) clues in an effort to be the greatest mystery solver the world has seen? On your next holiday in Goa, channel that inner Sherlock at the Mystery Rooms instead!
What Makes It Awesome
These Mystery Rooms located in Calangute, are the ultimate definition of fun for the game lover in you. There are 4 game rooms with different levels of challenge and difficulty. Once you've chosen which mystery you want to go for, you'll get costumes relevant to the particular game to set the mood just right. You can choose mission depending on what kind of a mystery solver you feel like being on a particular day — be it a Prison Break or a Bomb Disposal squad member, they have you covered.
For the uninitiated, the missions are not really a cakewalk, so it might be a good idea to start with the ones of the lowest difficulty levels and scale up as you become a more confident gamer. We'd say, try your luck at the mission called 'Lockout — A Prison Break Challenge' if you're a first timer. On this mission, you'll have to plan a daring jail escape within an hour — your journey will be peppered with secret clues, tricky locks and a lifeline or two for those desperate moments. The other missions available are the 'Abduction', 'Cabin In The Woods' and 'The Hurt Locker', in each of which you'll have to apply all your intelligence and thinking-on-your-feet skills to complete the mission.
The most difficult challenge has to be the 'Cabin In The Woods' — a murder mystery which is made even more challenging given that you are in complete darkness the whole time. You could be a minimum of 2 people or a maximum of 5 in a team, with rates starting at INR 600 per person and upwards. So if you are looking to wait out a heavy rain day, or maybe even a summer afternoon, in the indoor air-conditioned comfort, then the mystery game is just what you're looking for.
Pro-Tip
Running out of time? Pay an extra 500 rupees, and you can buy yourself some cheat time.
Comments