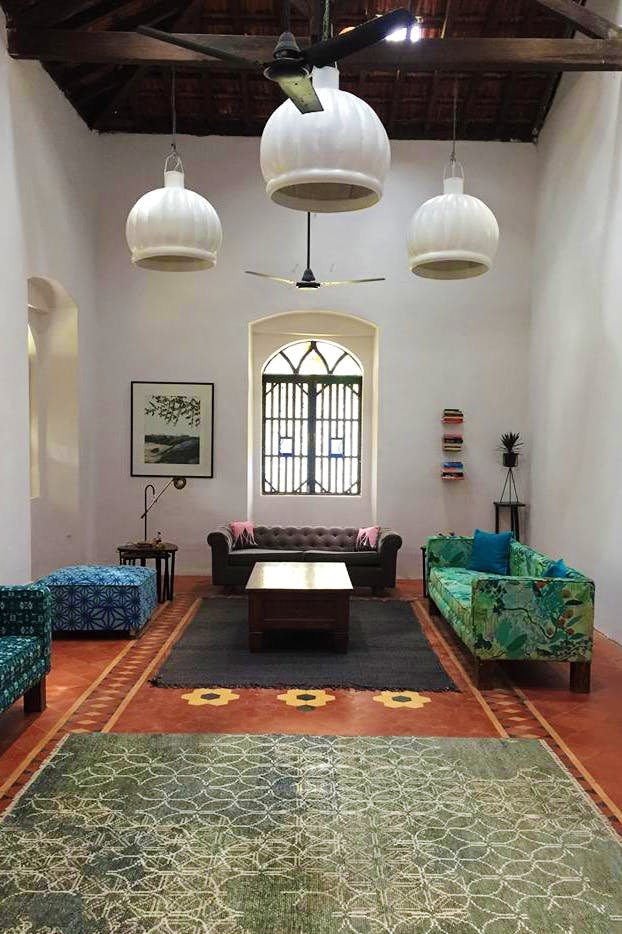 Want To Work Out Of Goa For A Bit? This Co-Working Is Also A Homestay
Shortcut
In a 140-year-old beautifully restored Indo-Portuguese mansion in the sleepy and charming village of Ucassaim, is where Blue Lotus, a co-working space with accommodation has been set up. So, if you are looking for a working break in Goa, without the commute, look no further.
What Makes It Awesome?
Blue Lotus, a space conceptualised by Kyo Spaces, is surrounded by lush fields and gorgeous countryside views. You can book a work station for a day or half make a long term commitment. The mansion has been restored making room for all luxury and modern conveniences one needs to get work done. So from Wi-Fi, tea, coffee or refreshments to space for workshops or even meetings, they offer it all. Plus with the beautiful surroundings, one could just sit in the garden and be inspired to finally get the ball rolling with the book or that startup idea.
Where this one differs from most other co-working spaces is the four rooms it offers for travellers who are also looking to co-work and co-live at the same place. There is full time staff, so food and housekeeping, is all taken care, leaving you to just relax and focus on that next big thing you are looking to create. Meghna, who runs this space and her team is also around at all times to take care of everything you might need.
Pro-Tip
Their meals are all made in house, using a lot of herbs from their own garden or local produce, making it a healthy living option whilst you work in Goa.
Comments