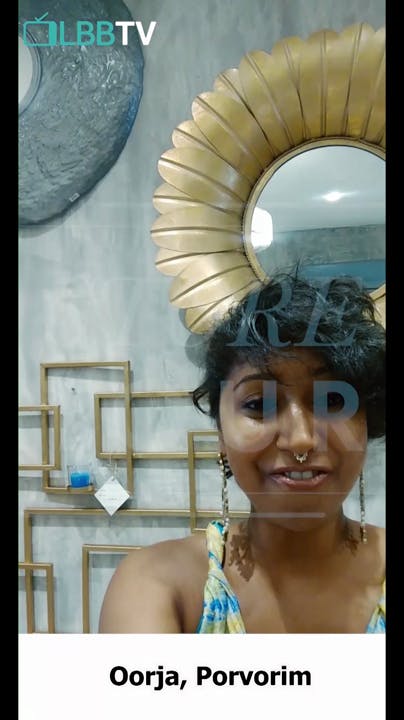 How Lovely Is This Store Full Of Furniture, Clothes & Handicrafts?
Shortcut
An artfully-curated multi-designer store, Oorja in Porvorim has a bit of everything — clothes, decor, handicrafts, jewellery, home linen, furniture and gifting paraphernalia. We checked it out with Stylewaali and are here to tell you what it looks like!
What Makes It Awesome
Soon as you enter Oorja, you're enveloped into a cloud of incense aroma that in our head, takes us back to a spa. While the store might not seem like much on first glance, it has that rare ability to hold your attention with its myriad colours. Once you start browsing through, you realise that you'll need more time to register every little thing that's housed here. There are boho dresses, men's shirts, costume jewellery, accessories, rugs, candle holders, artifacts and unique knick knacks.
With a chic mela vibe, this store wins big on curation. Shaifali, the owner/curator at Oorja, set up Oorja purely out of her love for decor. Her husband, she assures, has been the chief driving force and together, the brand's given the couple an opportunity to bring artisan-made products to Goa. All this handcrafted goodness is also an attempt at keeping old craft traditions alive and marrying the modern with the contemporary. This explains why you'll find bamboo bags and handloom dresses and upholstery swatches and tableware, all under one roof.
While a lot of stuff is sourced from brands across Goa and beyond, it's clear that Shaifali is definitely partial towards decor and furniture. While there are few pieces, all made in-house, they're all quite stunning in their own way. So, whether you're looking to get curtains stitched for your home or picking up a quirky pouf or a garden bar, they have an option. This assortment of products also keeps changing swiftly, so the store wears a fresh look every few days.
The furniture range starts at INR 10k while the bags start at INR 800. Oorja is also a great place to pick up small souvenirs or gifts.
What Could Be Better
We didn't really think much of the jewellery collection here.
Pro-Tip
Pick up a small, sweet bite from
Simonia
bakery right next door, perhaps?
Comments