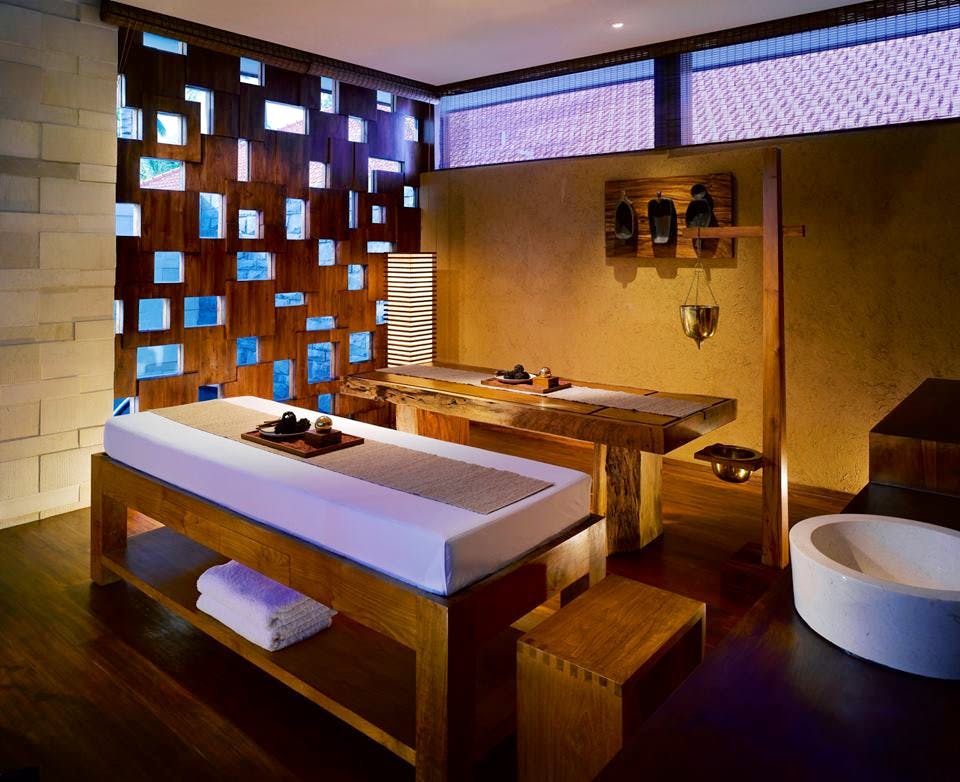 From Hammams Baths To Candle Massages, These Are Our Favourite Spas In Goa
Goa to many is synonymous with a relaxed, luxurious holiday, replete with beach bumming and beer-ing. To add to that luxury of relaxation, we've put together a list of spas, that will leave you both looking and feeling gorgeous. So take a day, and get yourself some "me" time at these spas across Goa.
Spa by Clarins
The Spa by Clarins is a well-known global brand that established its outpost in Goa at the uber-luxurious W Hotel. Naturally, one can look forward to the standard salon treatments here. But it is their spa that is the star of the show with its huge and luxurious therapy rooms that instantly put you in Zen mode. There are hot steam rooms and a separate temperature-controlled indoor swimming pool, along with a jacuzzi that is right next to the spa. Their therapists are some of the best we have come across and are highly skilled.
Snip Salons & Spas
Snip Salons & Spas are now in almost all prime locations across North Goa including Panjim, Calangute, Porvorim and at the Grand Hyatt Hotel. It is one of the oldest and most well-known spas in the state, and offers pretty much all hair and skin care treatments, along with spa therapies such as the Balinese massage, Shiatsu Japanese massage or a hot stone massage, among others. Snip offers all these services at competitive rates, so you can feel gorgeous without going broke.
Zaara Spa & Salon
Zaara Spa & Salon at the Resort Rio Hotel is another great option to check out. From hair treatments, manicures and pedicures to spa therapies, they've got it all. Their expertise lies in the Ayurvedic treatments they offer (and that's what they're known for). From herbal remedies to therapeutic massages with their in-house Ayurvedic doctor will ensure that you get the best treatment to suit your needs for a unique experience. Again, the competitive pricing wont pinch the pocket too much.
Warren Tricomi
Warren Tricomi has their salon at the Novotel Goa Resort, which is like an oasis of calm in the ever busy Candolim. Of course, part of the famous global brand, this one is the only branch in Goa that offers a couple's Hamman Ritual room, along with seven other individual treatment rooms. Their signature Hammam treatment which includes a skin soothing session on a heated stone, an exfoliating scrub, a massage and wrap and ends with a Vichy shower is a must-do. Of course they have Ayurvedic and other treatments on offer too, but we would definitely go for their signature offering.
IshaVilas
A sprawling villa nestled amidst lush nature, IshaVilas is not your regular spa. At Ishavilas, Dr. Mosaraf Ali, practices a little-known concept of Time Reversal, which is based on the ancient art of Kaya Kalpa (or rejuvenation). Dr. Ali has pioneered various forms of wellness treatments to aid the body with cell regeneration and relaxation. Some of their sought after treatments include  The Marma Therapy, which is used to stimulate the nervous system to improve blood circulation, Chronic Fatigue Treatment used to boost energy and the Neck Connection Massage, which focuses on the two arteries which connect the brain to the rest of the body via the neck. Located in Siolim, IshaVilas feels like sheer opulence, both visually and experientially.
Siwa Spa
A Thai-inspired salon, Siwa Spa promises to give you a Thai spa experience right in the heart of Panjim city. Their masseurs are trained therapists from Thailand, and in fact all scrubs, oils and fragrances they use are sourced directly from Thailand. No prizes for guessing where the owner is from! They are known for their Royal Thai Foot Massage, Siwa Signature Massage and the Thai Herbal Compression. Best part? After the rejuvenating spa session you can head to their Thai restaurant — Thai-n-Wok, for a delicious meal.
Neomi's Spa & Salon
Housed within the luxurious Le Meridian in Calangute, Neomi's Salon & Spa is among the latest additions by Neomis Salon which is spreads out over several branches in Goa and comes with over 20 years of experience in the beauty industry. While the salon offers all the regular hair and beauty services, along with nail art or extension (on consultation), their spa offers a range of spa treatments including a long Balinese massage (60–90 mins), as well as Hot Stone and Candle massages. They also offer Ayurvedic treatments, and body wraps as well as a couples massage that includes a jacuzzi. They have special 2 or 4-hour spa and salon packages that combine the best of both worlds and come with a massage, scrub, wrap and pedicure and hair services, all in one package.
Tatva Spa
If your idea of a spa day is one in a serene environment, with dimly lit aromatherapy candles, calm sound of water flowing — head to Tatva Salon and Spa. The treatments here are geared towards helping the body get rid of toxins, and will leave your body feeling totally nourished. Try their Swedish massage, or the sports massage which is particularly great for people who follow any kind of sport. They also have a special couples room, where you and your partner can relax with a massage of your choice, followed by a wrap and jacuzzi. Best part — they have a number of branches, spread out over North Goa, Panjim as well as South Goa, so wherever you are you are never too far from much needed RnR.
Ashiyana Spa
A li'l haven of peace and serenity, in the beach village of Mandrem, Ashiyana Spa & Treatment Centre, is built like a retreat village to help you disconnect from the constant noise and reconnect with your natural rhythms. That alone should give you an idea of what a treat you're in for. Their spa has Goa's only "natural swimming pool" (naturally self-cleaning with no chemicals), a hammam (steam room) and five treatment rooms. They also have a resident Ayurvedic doctor for treatment consultations and massage therapists trained in Ayurveda. And if this could get any better, their spa treatments start from a basic INR 2600, and go up depending on the treatment. Their season runs from October 1-April 30, so mark your calendars.
Comments