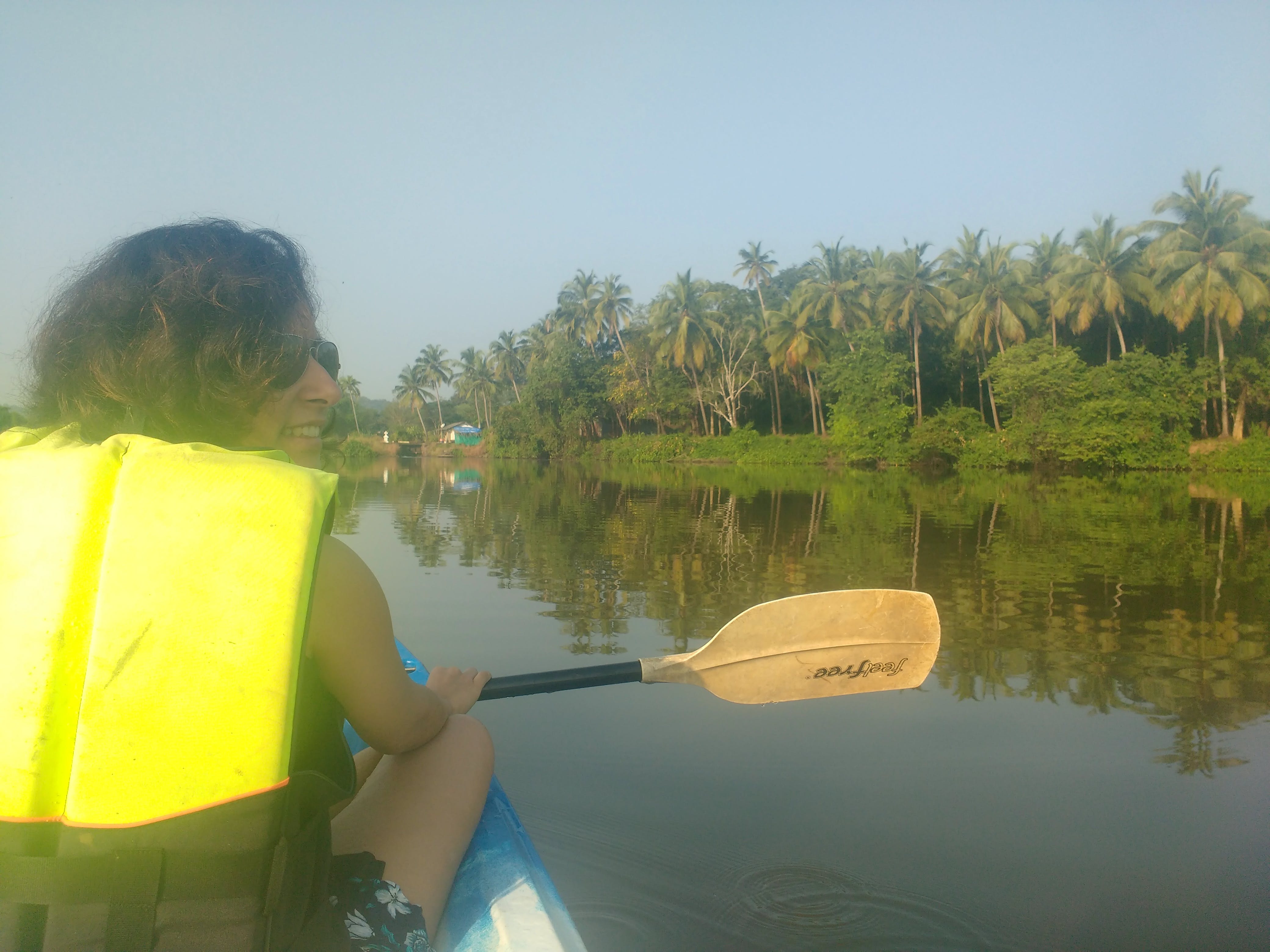 #LBBGoa: Visit Olaulim Backyards In Pomburpa For A Relaxing Weekend Getaway With Your Bae
What Makes It Awesome
Olaulim Backyards is a wonderful homestay, hidden inside the tiny lanes of Aldona Village in North Goa and it offers such great outdoor space. They have an open bar, swimming pool, riverside seating and of course lovely pets - a goat, a donkey, and a few kittens and puppies - to welcome you with cuddles. You can pick up a beer from the bar, sit by the river and enjoy a book if you're travelling solo or even enjoy the company of a loved one. The quiet rustle of the palm tree leaves and the constant breeze running through your hair will make you want to re-think your life goals. For those who like their holidays to be action packed, the homestay also offers activities like kayaking, cycling and trekking around the village. To top it all - the eco-friendly set up of the homestay allows you to enjoy your vacation without causing harm to the environment!
What Could Be Better?
Nothing really, I look forward to visiting this homestay again someday!
What's My Pro Tip?
Olaulim is off mainstream Goa and located inside tiny lanes of Aldona to the North. A rented vehicle will help you get around Aldona, so make sure you get that done to travel hassle free.
Anything Else?
Olaulim Backyards is a well-kept secret of North Goa. Try it out if you're looking for an awesome yet offbeat Goan experience!
Comments