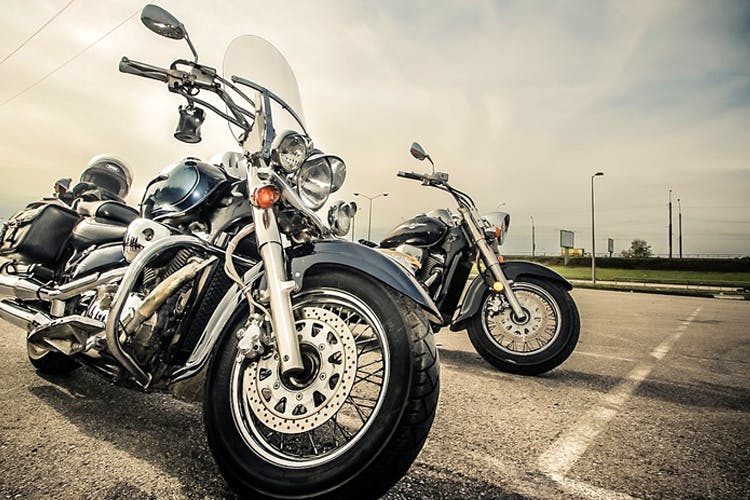 Enfield, Avenger & More: Bike Rental Shops In Goa That Are Affordable & Awesome
Ten-Second Takeaway
Exploring Goa on the bike is the best way to appreciate the state's natural beauty through its winding roads, next to a beach and more! Here are some shops you can hit up next time you're in town if you want to rent a bike.
Rent A Bike
Rent A Bike makes renting a car or a bike very easy. Just go to their website, and book what ever you want from whichever location you choose. And voila, you are mobile and ready to go exploring. The best part, they will have your vehicle waiting at your hotel for you when you get there. And they have locations spread across North and South Goa, as well as a range of cars and bikes to rent. With fixed prices, no need to waste time haggling and more time to go riding.
Wheel Street
Wheel Street is another company in Goa that allows you to book your bike in advance online. Sadly they don't have cars, but a bike is any day better when in Goa. You can even choose from the scooters to the motorcycles that they have on their website and start for the beach. Currently they only cater to the Northern areas of Calangute and Panjim though.
Bike & Car Rental Services
Dolphin Rentals
Dolphin Rentals again rents out cars and bikes. Located in Calangute, this agency again lets you book online and check rates in advance and have the vehicle delivered to your hotel. From a Duke to an Avenger and Thunderbird, they have it all.
Mapusa Bus Stand
As soon as you get off your bus, there are plenty of bike rental shops in the market. Most of them will take a copy of your driving license; a small security deposit and then you are ready to vroom away. Most of them are pretty reliable, and if you have done your research then will know what price to settle for with them. Usually anything between INR 250 to 350 per day, depending on the make and model as well as condition of the bike.
#LBBTip
Helmets are compulsory in Goa, so make sure the rental guys give you one.
Comments