The information in this post might be outdated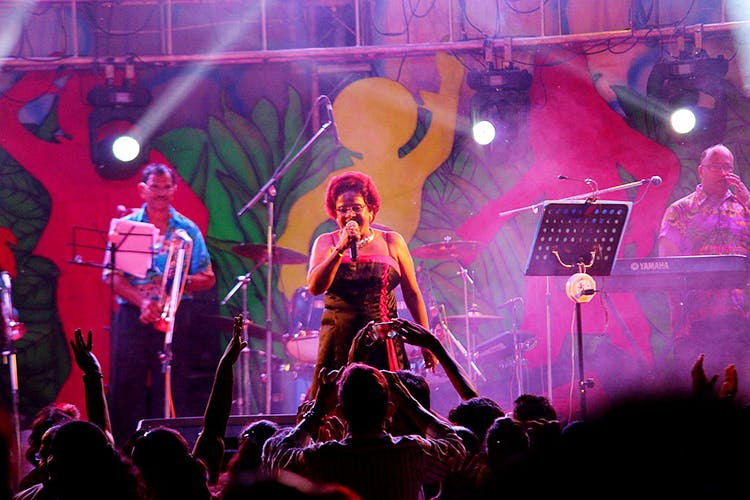 Folk Music, Wine & Goan Food: Make Your Way To This Festival To Get Your Spirits High
What Is It?
Local fruits, wine, food, folk dances and songs are all part of the Spirit of Goa Festival, and not to forget a live feni distillation unit. The spirits will be flowing in more ways than one at this festival
Tell Us More
Come summer, the Spirit of Goa Festival kicks off just in time for exams to be over and done with, and the holiday fun to begin. This one celebrates everything Goan with a gusto that makes it a must-attend event not just for locals, but for tourists too.
The festival is spread over three days starting from the April 6 till the April 8. It will be held at the D.B Bandodkar ground in Panjim, by the Mandovi waterfront and has different performances on all days. If you have never seen a feni distillation unit before, then this is the perfect time to go check one out here and see how our favourite drinks Urak & Feni are made.
The line up includes Goa's most famous singer Lorna, who will have you swaying to her Konkani songs for sure. From Portuguese and Konkani classics, to Modern Jazz, Rhythm & Blues, to Funk and a full brass section there's a lot you can look forward to.
Anything Else?
Also check out thev arious food stalls serving delicious Goan cuisine, some of which you will never find in restaurants. If you are on a liquid diet, then rest assured there will be plenty available for you too. Not to mention an opportunity to maybe try out some locally made wines from small home winemakers that are made not just from grapes, but some other fruit varieties too. So get your spirits rejuvenated the Goan way at this festival.
#LBBTip
The entry is free for all and the event kicks off at 6.00 pm every evening. For more details check here.