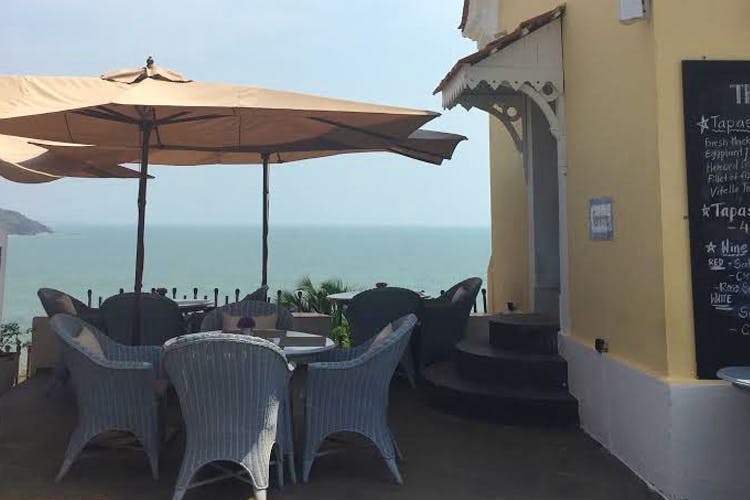 Tavern At Tiracol Fort For Breathtaking Sea View And Great Food
Shortcut
Located inside the Fort Tiracol, Tavern is a Restaurant that overlooks the vast expanse of the Arabian sea and serves delish Goan food.
How To Get Here?
Getting here is an experience in itself. You will have to take the ferry Querim and then drive/ride to the top of the fort. As you climb up, you will realize that the silence, broken only by the crashing waves, is something you have been missing all the while you were in Goa.
What's The Food Like?
It's awesome! No, really, we had some mean rava fried prawns and it was fantastic. The best part? It wasn't on the menu, we just asked for it and they prepared it. You can ask the chef to make you the dish the way you like it.
What's The Ambiance Like?
Oh, we miss it. The Tavern has both inside and outside seating. We recommend eating out; the sun, the sea and the sea-food are the trifecta of awesomeness that you just can't miss.
Bookmark Tavern because we highly recommend you go here the next time you are in Goa.
Also On The Tavern - Fort Tiracol
Comments