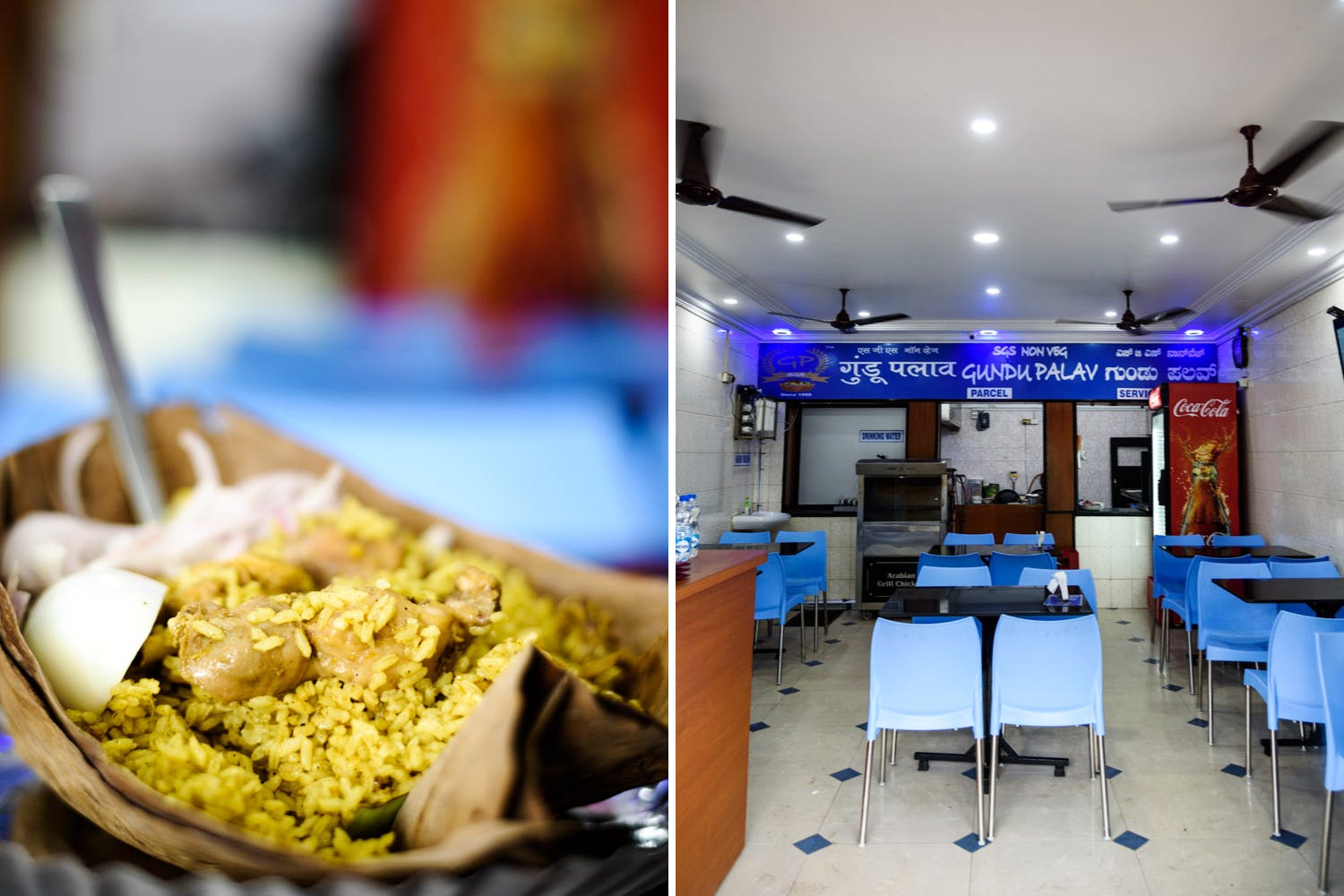 The Famous Local Bangalore Eatery, Gundu Palav, Is Now In Goa
Shortcut
If you have visited Bengaluru, you've probably visited one of the branches of the local eatery Gundu Palav. Or there must be friends of yours who keep harping on about their love for the simple food from this gem. Well, now you can indulge them and yourselves on your next Goa trip – Mapusa got the first Gundu Palav to town.
What Makes It Awesome?
This simple, unassuming eatery is located in the busy Mapusa Market main road. If you are expecting fancy dining and air-conditioning, then this is not the place for you. Unlike its Bengaluru counterpart, this Goan outlet also serves reasonably priced beer. Plus, it's open all day and is a great place to grab some delicious food that's different from what you're used to expecting in Goa.
Getting good mutton in Goa can be a challenge but Gundu Palav is where you go if you are done with seafood, pork or beef. So, we started off with the Pepper Mutton starter, which was flavourful and just the right amount of spicy. Do not get confused like we did by the Prawns Kebab on the menu, they are basically friend prawns in their special masala which were crispy and perfect with the beer.
They have other chicken starters like the conventional lollipop, Chilli or Pepper Chicken too, or you could go for that grilled chicken that's one of their specialties. The other dish that that Gundu is well known for is their Chicken or Mutton Pulav (but called Palav) and it's where the restaurant gets its name. This comes served in a leaf basket, with salad, some raita and their house curry on the side. And trust us, you want to add the curry to this pulav.
Great portions, reasonable prices and good food is why we're going for seconds and thirds.
What Could Be Better?
There is no toilet here, so keep an eye on the beer you're guzzling down. And, since all their food is freshly made, do not expect it instantly and do pray to the parking fairy as this is dangerously close to the Mapusa main market.
Pro-Tip
It is located opposite the Main Mapusa Municipal Market and is closed on Mondays.
Comments