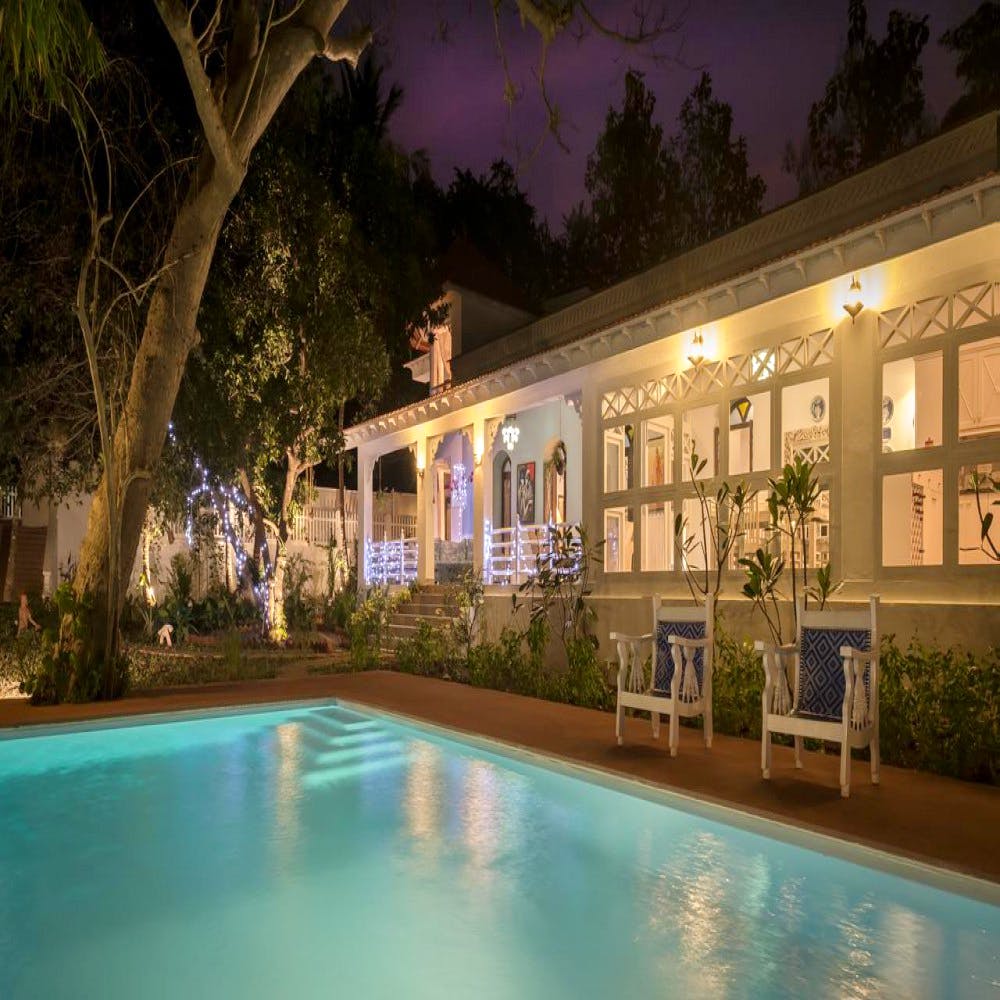 The Inner Temple in Moira
This villa will make you feel at home the minute you enter. Located in the charming village of Moira, Inner Temple offers a whole new meaning to holidaying in Goa. With luxurious spa services, yoga and delicious food cooked by their in house chef, you'll be enjoying a susegad life.
A private pool with a Portuguese-style sit out makes for an ideal spot for just lazing or having a pool party. All their bedrooms are named after flowers, which were inspirations for their respective design elements. They have an exclusive private room for personalised Ayurvedic and beauty treatments, as well as massages that ensure complete rejuvenation.
The villa manager Taryn who grew up here, has loads of stories to tell about her childhood home as well as village tales. For all the serenity and dose of nostalgia, you'll pay INR 35k for six people where breakfast will be included.