The information in this post might be outdated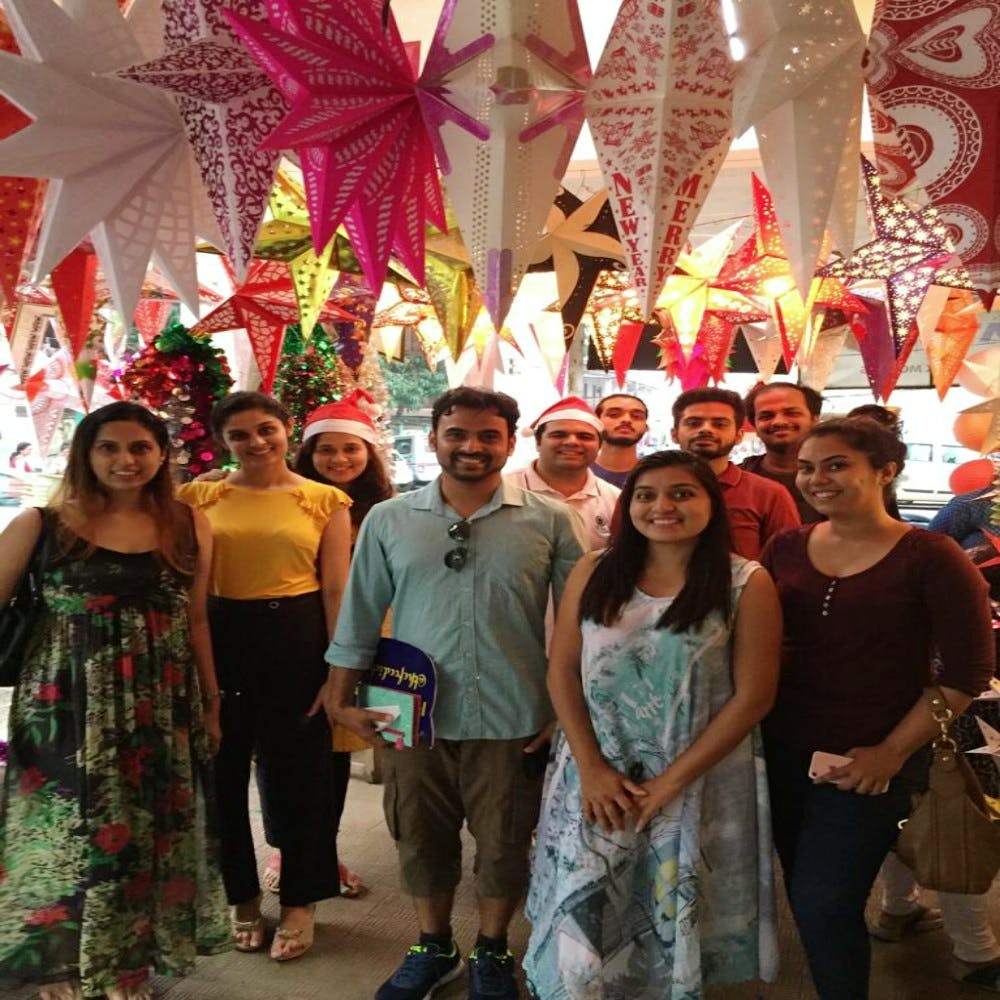 These New Food Walks Are The Best Way To Enjoy Goa's Culture & Cuisine
What's Happening
Kuheli Bhattacharya (aka The Foodie Trails on Instagram) is a full-time foodie, a doctor and a mum. Even when she has her hands full (mostly with good-looking food), she manages to find time to curate food walks in a way only a Goa insider can. With a mission to show everyone the side of the sunshine state that lies away from the beaches, she has curated two walks so far.
The first one was requested by a bunch of Nagpur office folks who wanted a new perspective on vegetarian Goan food. The second and the most recent one was a dessert trail with eight pit stops across Panjim. Together with 15 people, they sampled 17 of Panjim's best sweet treats across old and new cafes! And now, Kuheli is on to a brunch walk.
This New Year Brunch Trail is going to explore Parra and Assagao's lovely brunch spots, each bringing their own charm and culinary specialities to the table. We hear this will be a healthy-ish walk and at all the four places you stop at, you'll be treated to good ol' banter, sweet Goan hospitality and of course, everything between kombucha and pancakes loaded with Nutella and strawberries. You'll get to hang with fellow foodies, sample some great food and see Goa's hidden gems. Oh, and through the course of the walk, you'll also be sharing your New Year resolutions and indulging in some short exercises (think mindfulness and mediation) to tie in with the 'new year, new resolutions and new you' theme.
Interested? It's happening on Jan 20 (10am-1pm).
How's The Venue
The venues for the curated walks vary depending on the theme. In fact, no two walks are the same and no eatery is visited twice.
Price Includes
You can be a part of the walk by paying INR 100 per person. The bill at each restaurant is split between all participants. The idea being, both the calories and the cost gets divided that way and everyone can sample more variety of food, Kuheli tells us.
Make A Note
For the New Year Brunch Walk you have to register in advance (Whatsapp her on 9823779816) and you'll need your bike or a car to get from one place to another.
Comments