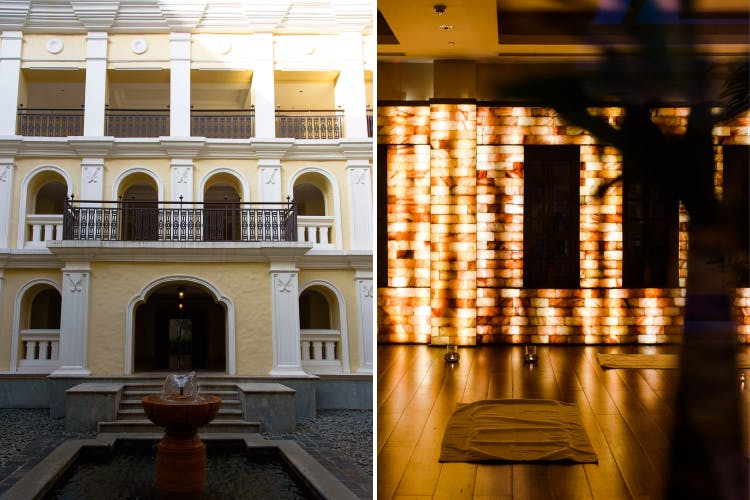 Goa Just Got A Halotherapy Spa & It's Anything But The Usual
Shortcut
The Shamana Spa in Grand Hyatt, Bambolim, is the only one in Goa (and one of the few in the country) to have a Halotherapy centre. What is Halotherapy you ask? In simple terms, it is the use of salts for a holistic experience and going back to ancient secrets.
What Makes It Awesome?
Walk in to the luxurious Shamana Spa, and it offers a range of facilities and treatments to promise the kind of pampering that will leave you totally relaxed and rejuvenated. But it is the salt sauna and salt wall in their main fitness centre that makes this one super awesome.
All these salt walls are made using Himalayan Salt Bricks, which are activated by heat and act as natural ionizers. This, in turn helps detox the body and rid it off all negative ions. These salt blocks are great at attracting water vapour and other impurities in the air, which creates a great antibacterial environment too.
Aside from relaxation, the spa's great for those struggling with respiratory issues. Other benefits? It aids in reducing stress, headaches and helps you sleep better.
Pro-Tip
Once you are all pampered, relaxed and looking fabulous, you could hop over to their Saturday Supper Club nights, or enjoy their Sunday poolside brunches.
Comments