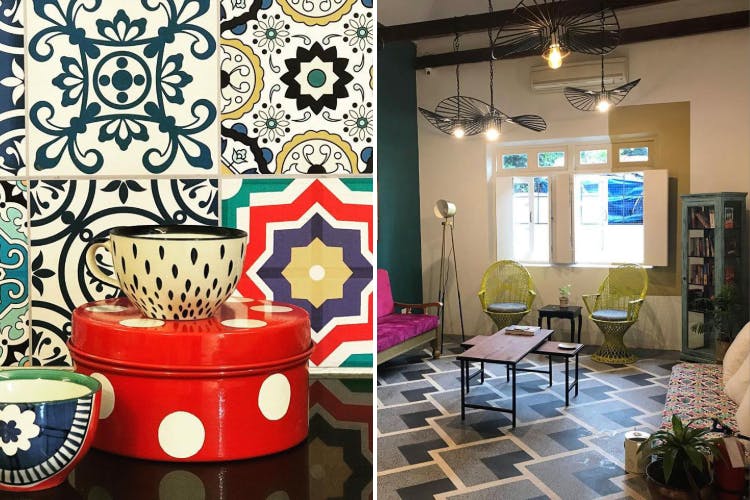 Boring Office Killing Creativity? Work Out Of This New Co-Working Instead
Shortcut
Betim, a small fishing hamlet on the banks of the Mandovi river, is the perfect place for working on that next big assignment, starting work on that Fortune 500 company, or even brainstorming on what the next big thing for the tech industry will be. And barabor, meaning 'together' in Konkani seems like an apt name for this new co-working space for it combines a whole lot of cool elements.
What Makes It Awesome
Located in a villa that resembles a cosy home with its beautiful garden, a gallery space and a kitchen and equipped with Wi-Fi, workstations and open tables, and a cafe, Barabor is a thoughtful space. Liesel and her husband who own and manage this space, have tapped into their creative side to make this both functional and aesthetic (its colourful wall murals will never make you feel like you're in office).
A short walk from the co-working, you get gorgeous views of the river, or you can be sitting in the garden and watching the village life to kick start the creative thought process.
They even hold workshops and regular networking events to meet other writers, musicians and entrepreneurs. From a private studio (INR 15,000 a month), to an open desk (INR 4,500) or dedicated work stations (INR 6,000), or even a meeting room (INR 500 per hour), they offer it all and have some flexible plans.
And most importantly, they also have power back up and a lot of parking outside.
Pro-Tip
One doesn't need to be a member to avail some of their facilities.

Comments