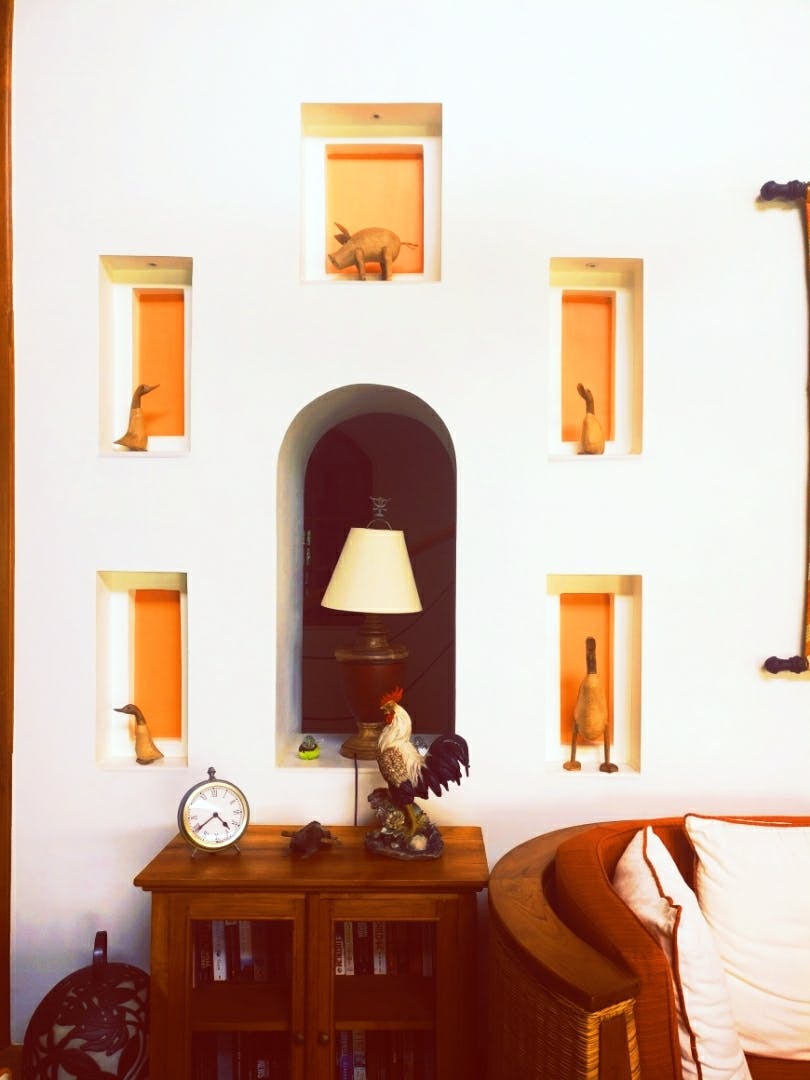 This Goa AirBnB Is One For Book & Nature Lovers & It's Sure To Teleport You To Bali
What Makes It Awesome
Summertime is a beautiful Goan AirBnB that's located in a serene and secluded area of Calangute and is owned by an Indo-German couple. They have three helpers in the house and the cook, Dinesh makes the most delicious pancakes and Thai curry. There'll wine and beer for those who would like to curl up on the living room couch with a book. Every area of every room has a vast collection of books - from Stephen King to Orhan Pamuk - for travellers to pick up and read. The place has a gorgeous infinity pool, with a water recycling system. The house is all glass and woodwork and gives you a breathtaking view of Goa like you've never seen before! It's remote in an otherwise busy area of Goa which lets you experience Goa in a whole new way. You can go out in the day, or night and come back to the quiet of a homely and non-interfering environment that lets you unwind and be. You can sit out on the porch and enjoy your breakfast and evening snack. Post 6pm it's recommended that you stay indoors because of the insects and mosquitoes.
What's My Pro Tip?
While at Summertime, make it a point to get a massage and definitely ask the cook, Dinesh to serve you his most delectable pancakes; if you're a non-vegetarian lover, try the ones with bacon!
Anything Else?
Summertime is one of Goa's hidden and precious gems and you should definitely stay here if you're looking for a real getaway from the hustle and bustle without missing out on some beach and shack-life action.