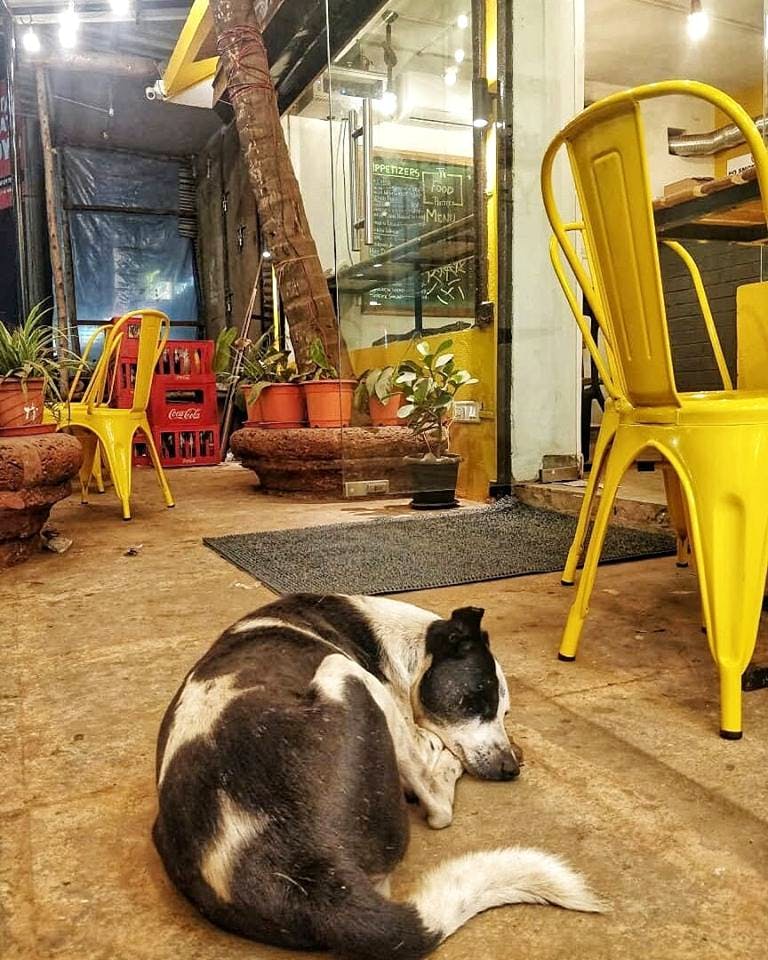 Woof Woof! These Dog-Friendly Cafes In Goa Are Pure Puppy Love
Goa is a haven for our furry friends! While you'll notice that most of the casual restaurants and cafes, have their own in-house furry friends, we've collated a list for you of all the unmissable restaurants where you can enjoy a meal, without having to go through separation anxiety for having left your pet behind. So here, hit up our favourite doggie-friendly cafes around Goa the next time you're around. Unconditional love awaits!
Gunpowder
One of our favourites in Assagao, North Goa, Gunpowder is home to many furry friends. Luna and Queenie are their in-house doggos and are both super curious and friendly. The delicious food and cocktails aside, you can have your pet tag along — the staff is warm and friendly — just make sure your accompanying fur balls are well behaved.
Babazin's
Located close to the Reis Magos Fort, the restaurant has picturesque views of the beach and the sunset. Babazin's limited menu is full of lip-smacking seafood that you can get based on the availability. Better still, you can have your pets tag along, while you gorge on the delicious prawn curry that is amongst the popular choices there.
Cafe Sussegado
Located in Calangute, Cafe Sussegado Souza makes some finger-licking seafood. And if their crab and prawn curries were not enough, they've recently given us more reason to dote over them. They are now pet-friendly and you're welcome to bring your furry companion along for an outing.
The Food Project
Who can resist the temptation of gorging down a fat juicy burger after a long, exhausting run on the beach with your doggos? Better still, you can pick up your own supply of beer, to drink with the burgers from the wine shop around. So, the next time you are in Calangute and looking for a quick bite that won't leave you broke, or force you to leave your pets behind, just pop in to The Food Project.
The Chikoo Tree Project
A comfort food bistro, set in Margao, The Chikoo Tree Project is known for its Raagi Dosa, pie, thukpa, momos, pasta, fried cheese and kathi rolls. Best news, the restaurant is pet-friendly.
Montego Bay Beach Village
Located at the far end of North Goa, in Arambol, this is a casual diner best known for its cocktails, pasta and the mouth watering preparation of butter garlic prawns. The staff here is super friendly and welcoming both for the patrons and their pets.
Robin's Ark
A casual dining spot that's located in Cavelossim, South Goa, the restaurant has a lovely ambience and some delicious food. The chicken quesadilla and pesto chicken are among our absolute favourites here. The restaurant is also known for being super pet-friendly so you can easily have your canine companions following you around.
Comments