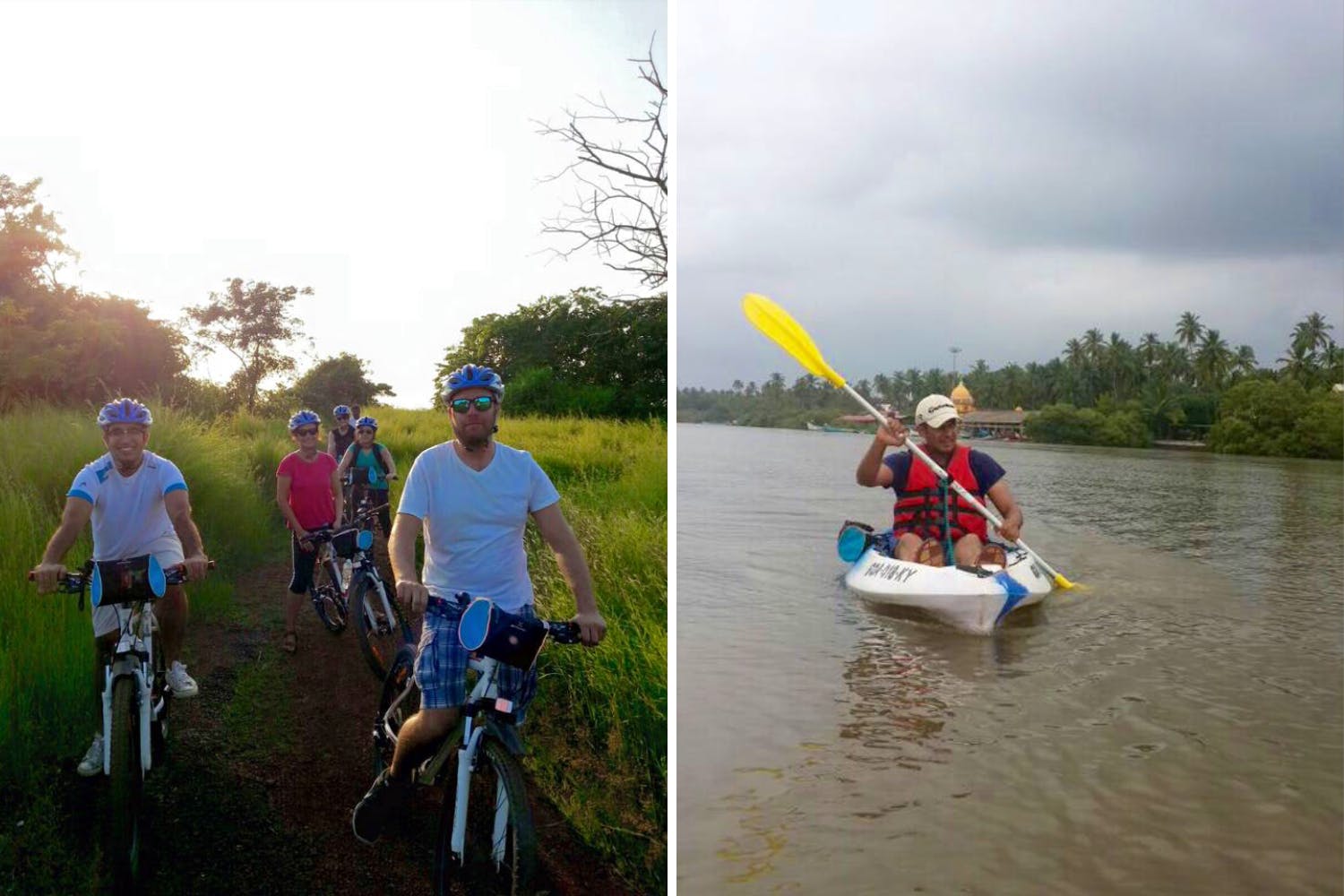 Villages of Goa: 4 Reasons We're Certain You'd Love Nerul
The Nerul river that snakes through this village, offers not just the usual village scenes, but beautiful backwaters, fishing, kayaking trips, restaurants and tourist sights in this charming village. On your next trip to Goa, take a boat trip if you want to do things differently.
What To Do?
The first thing to do would be head down to the Nerul Bridge, under which is the popular point to take boat trips down the river. Of course, they even take you on fishing trips or just pleasure trips, but either way, both are fun. Goa Nature Trails that conduct these trips from under the Nerul bridge, also conduct cycling tours across the area if the water does not interest you. These trips will take you across the interior parts of the village. You could also check out Coco beach to see a beach that has no tourists. All you will see here are fishing boats, fishermen repairing their nets, bringing in their catch or even drying fish. So be warned can be a smelly and fishy experience, but a great place to get a glimpse of the fishermen's lives.
Where To Eat?
Post the trip; grab some seafood and drinks at The Lazy Goose whilst you watch the river life going by. They have live music some nights and boozy Sunday brunches. They do a mix of Goan as well as fusion food with Goan spices and flavours. You could also check out Bhatti Village nearby for some Goan food, which is nestled in a small home but serves some delicious Goan food. Be it their Tisryo or Chonak fry or then their Serradura to finish off the meal on a sweet note. If you are looking to try out the Goan Saraswat style of food, then head to Voltaire, another restaurant located in a lovely old home overlooking the Mandovi river that serves some dishes you won't find easily on most menus in Goa. For a budget option, go to Avinay which though nothing fancy is the place where most locals go to get their fix of a Seafood Thali or other local fish. So yummy food at really great prices.
Where To Stay?
You could stay at some beautiful properties like Coco Shambhala or Ahilya By The Sea if you want to spend your holiday in Nerul. Both these properties are private boutique properties that provide the ultimate in luxury stays with private chefs, wine lists, spa treatments and beautiful surroundings to relax in. Otherwise, book a room in Sol de Goa, and walk to all the popular eating and party places around. Even OYO Rooms has some budget properties around if you looking to save some moolah.
Where To Party?
If you want to party, the Club LPK is where youngsters head for a night out by the river. With lights projecting across the water, and popular electronic, house or Bollywood music playing every night, this one is for those that like to party. You could also head to Sol de Goa, where every Thursday they usually have a live band playing.
Pro-Tip
You could also check out the majestic Reis Magos fort, which is just next door at the village of Verem. This fort has been just recently restored and offers a great view of the Mandovi river meeting the Arabian Sea. There is also a permanent exhibit of Mario Miranda's works here.
Comments