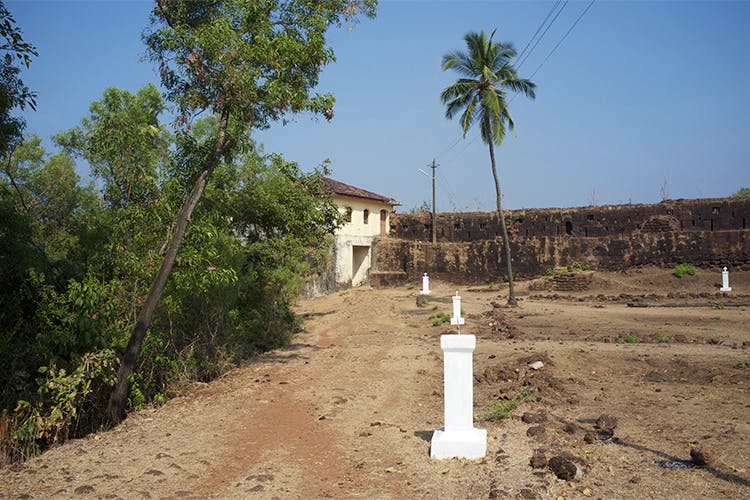 Visit The Largest & Oldest Fort In Goa For An Epic Sunset And A History Lesson
Shortcut
Occupying an impressive area of nearly 1,80,000 square metres, Fort Cabo de Rama is the largest, one of the oldest and sadly forgotten forts of Goa. Located just 16 km away from Agonda Beach, on a hill with the same name, this ancient fort has been named in honour of Ram from the ancient epic Ramayan.
Tell Us More
Driving deep in to the South part of Goa, the last bit a muddy off track road leads to this much forgotten and sitting solitarily at the edge of the Sea, Cabo de Rama fort.
According to mythology, it is believed that Ram and Sita called this home during their 14-year exile from Ayodhya. This fort has existed here since ancient times since the Hindu rulers built it, originally.
Throughout history, this architectural wonder changed hands from the Hindus to the Muslims, and from the Portuguese to the English rulers over time. A lot of important battles in Indian history have taken place here. At one time after restorations in 1763 by the Portuguese, the fort had 21 cannons, a chapel, military barracks and a commandant's room. In 1955 the fort was abandoned after being used as a prison, but now some parts like the entrance have been restored. The ruins of the citadel and one wall which still stands today, remind one of how majestic it must have looked in its hey days.
The view from the top will make you wonder whether exile would have been so bad with the Ocean spread before you and stretching into what seems like the end of the world. Sunsets here are just glorious!
#LBBTip
This is definitely off the beaten track, so carry ample water and refreshments when you visit.
Also On Cabo De Rama Fort
Comments